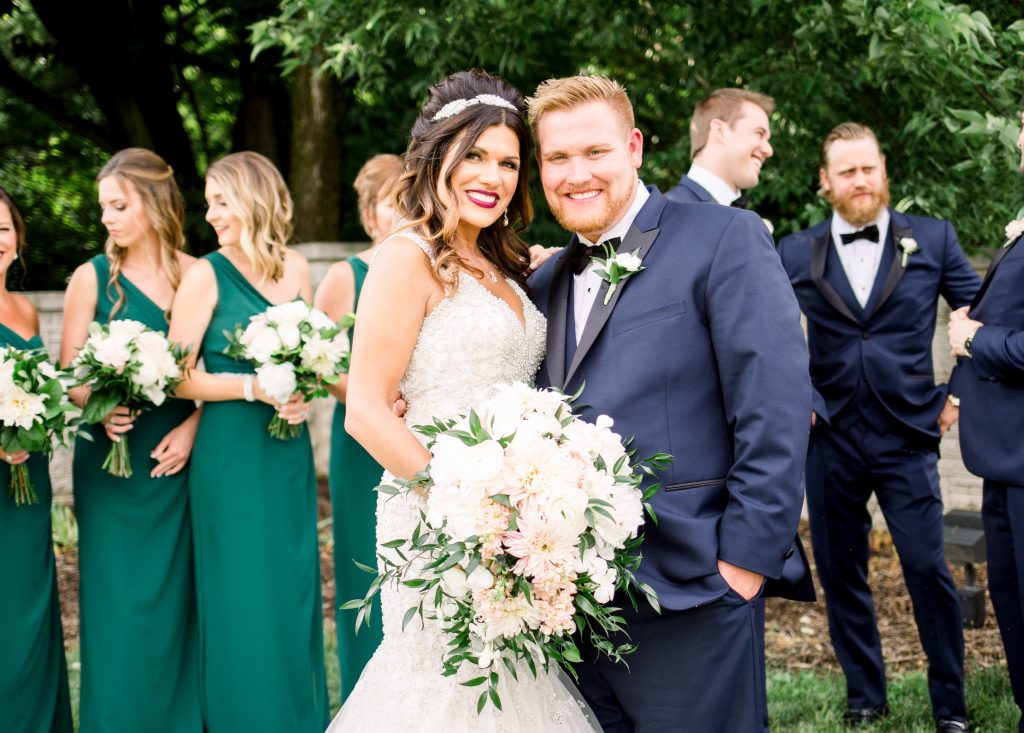 DATE: June 9, 2018 
CEREMONY & RECEPTION: River City Casino 
ABOUT THE COUPLE:  
She is a certified occupational therapy assistant. He is a service technician. The couple lives in St. Louis County.  
HOW DID YOU MEET? 
It was the summer of 2011; we met on a trip to The Lake of the Ozarks with a group of mutual friends. It was such a fun weekend and start to an exciting summer spent together.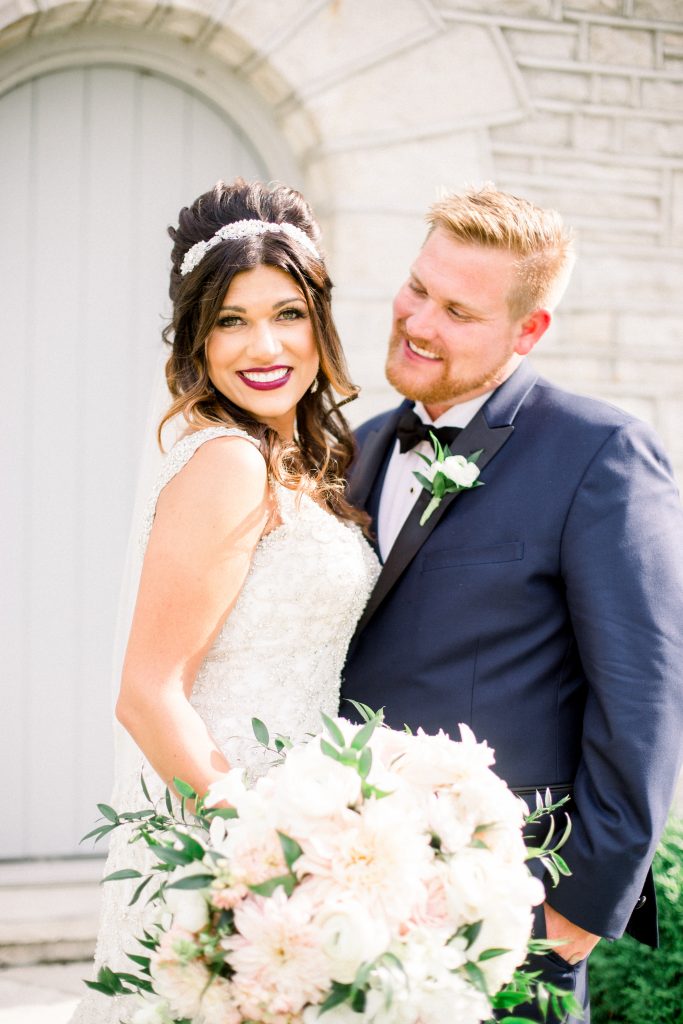 WHAT INITIALLY ATTRACTED YOU TO EACH OTHER? 
Liz: His personality, intelligence and charm initially attracted me. Right away, we clicked! He was so funny and constantly kept me laughing.  
Scott: I thought she was beautiful. She has such an attractive personality, she was down to earth and always having fun and smiling.
HOW DID HE PROPOSE? 
We were in Punta Cana, Dominican Republic, celebrating our sixth year together. While we were there, we noticed couples having private photo shoots around the resort. I loved the idea, so we decided to book a sunset photo shoot on the beach. During our photo shoot, there was the most beautiful sunset. When the photographer asked me to turn around—I thought for a different pose—there was Scott was on his knee proposing! I was shocked—it was perfect!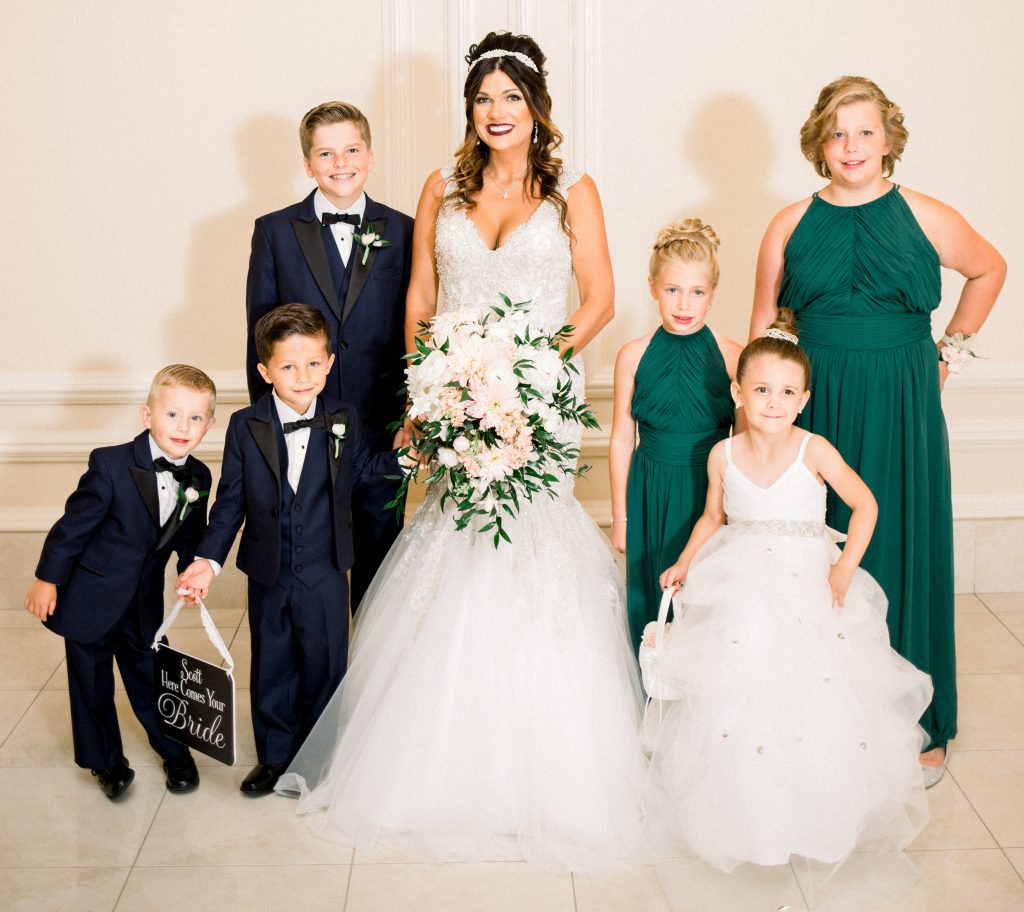 TELL US ABOUT THE WEDDING DRESS.  
My wedding dress fit my personality and style perfectly. From the second I put it on, I knew it was the one I would marry my best friend in. It was the most beautiful article of clothing I have ever worn. 
WHAT WAS UNIQUE ABOUT YOUR WEDDING? 
We had Spanky Entertainment Dueling Pianos during our reception, and they took requests and played awesome music to keep our guests dancing all night. We also had an Italian cookie buffet from Missouri Baking Company. Since our wedding, we have received many compliments on our entertainment and food.   
FAVORITE MOMENT ON YOUR WEDDING DAY? 
Liz: How do you choose one moment? The entire day was, by far, the most exciting day of my life—sharing it with my parents, family and friends was such an amazing feeling! My favorite moment would have to be our ceremony from walking down the aisle with my dad, seeing Scott looking so handsome, and, of course, saying, "I do!"  
Scott: My favorite moment of our day was our first dance. We danced to "Me and You" by Kenny Chesney; every lyric of the song relates to our relationship.  
WHAT DO YOU CHERISH MOST ABOUT YOUR RELATIONSHIP? 
Scott and I are so lucky to have such an easy, fun-loving relationship. No matter what we are doing, we make the most of it and enjoy our time spent together. We share such love and compassion, and know anything we do, we will conquer it together.   
WHEN DID YOU REALIZE THIS PERSON WAS THE ONE? 
Liz: I knew early on while Scott and I were dating. We were at a Blake Shelton Concert, having a blast, singing and dancing, when Scott turned to me and said, "I love you." For Scott to say that out of nowhere was so surprising and meaningful, I knew we would be together forever.    
Scott: I also knew early in our relationship. Liz was so excited we had great Rams tickets, but unfortunately, I was very sick. I tried to play it off and go to the game. We weren't there for 30 minutes when I realized I was running a fever and just feeling awful, but I went because I didn't want to disappoint her. Liz could tell I wasn't feeling good and said, "Babe, let's go."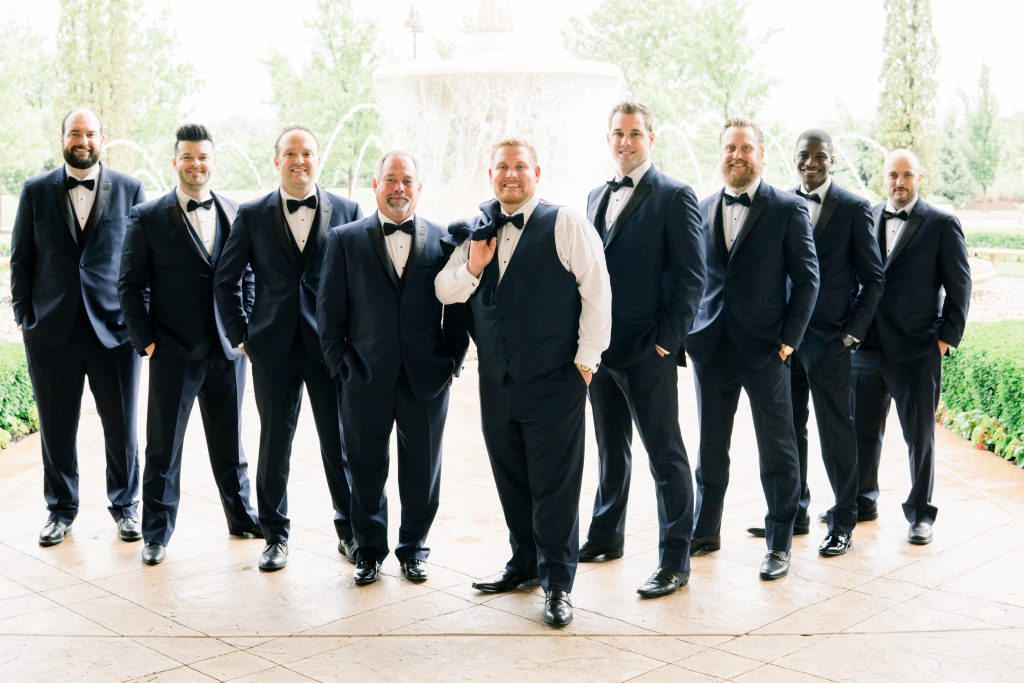 SPECIAL THANKS
VENUE: River City Casino 
PHOTOGRAPHY: Chosen Photography 
VIDEO: Gaadt Productions 
DRESS: Clarice's Bridal  
BRIDESMAIDS' DRESSES:   
TUXEDO: Stallone's Formal Wear 
HAIR: Hair by Zina 
MAKEUP: Makeup by Emina 
FLOWERS: Always in Bloom 
CAKE: Missouri Baking Company (cookie buffet) 
ENTERTAINMENT: Spanky Entertainment