"We've survived over 90 years because we weren't afraid of change … change is a good thing. And we continue to change."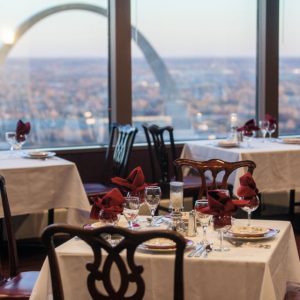 Time is running short for Kemoll's downtown, the landmark eatery perched atop of the Metropolitan Square Building.  And that's OK, because not unlike 2018, which is fading away fast, the new year is bringing Kemoll's new opportunity as it relocates to Westport Plaza, a move that marks the third location for the legendary restaurant, which celebrates 92 years of service in 2019.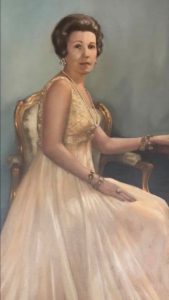 "Mrs. Kemoll, my grandmother, started  the business in 1927. Back then, it was located at Penrose and Grand Avenue. Over the years, the business expanded,  and we stayed in North St. Louis until 1990, until we moved here," said Mark Cusumano, third-generation restaurateur and owner.
Reflecting on the restaurant's past, he said, "When you think about it, a lot of the restaurants that were here 40 years ago; many of them are gone. Port St. Louis, Al Baker's, Busch's Grove, Nantucket Cove, all gone. Nobody has lasted as long as us, except for Al's."
When asked what was Kemoll's survival secret,  Cusumano can sum up it up in one word: change.
"We've survived over 90 years because we weren't afraid of change," Cusumano said. "Change is a good thing. And we continue to change."
When Kemoll's first opened its doors for business in 1927, it was a confectionery, selling ice cream, candy, cigarettes and fireworks. The change up to restaurant began when a local businessman from a nearby car dealership asked Mrs. Kemoll if she could provide sandwiches for their workers. She did. After a few months, she thought, with winter coming on, it would be nice to add hot soup to the menu, along with the sandwiches.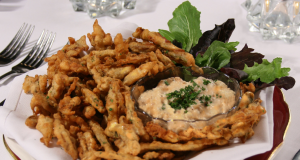 It didn't take long for the menu to grow beyond sandwiches, soup and plate lunches. Soon, Mrs. Kemoll began offering dishes based on her mother's Sicilian family recipes, such as cannelloni, spaghetti carbonara, manicotti, garlic cheese bread and fried artichokes – dishes, which are credited to Mrs. Kemoll for introducing to St. Louis' dining tables – classics that ultimately helped define Italian cuisine here and became menu mainstays for countless Italian eateries.
After 62 years, Kemoll's made the leap from the north side to downtown, and expanded its service that spilled onto two floors, including The Top of The Met. The breathtaking panoramic views of downtown and the Gateway Arch grounds offer the perfect complement to menu that still proudly feature's Mrs. Kemoll's signature recipes.
"We're still using a lot of my grandmother's recipes. But the main reason why the place is still here is we're running on her philosophy: Do everything right, take pride, make everybody happy, and give everyone their money's worth," Cusumano said.
After almost 30 years downtown, Kemoll's once again will change, making a leap to Westport Plaza, a central location but without the birds-eye view. And that's OK, because Cusumano promises to continue the same indulgent dining experiences that has made Kemoll's famous. Just this time, the operation is evolving into a contemporary chop house. But don't worry, you will still be able to order many of your favorite dishes.
"We're going to retain the favorites on the menu – the fried artichokes, the mussels, pasta and, of course, the cheese bread," Cusumano said. "What we are adding is a significant number of grill items like a bone-in rib-eye and a 32-ounce pork steak. We'll also have great new appetizers, like pork belly with a jalapeno glaze."
When asked about the restaurant's look, he said, " It's going to be a lot more contemporary than this. The design, the interiors, even the china will have a contemporary look. Right now, I'm thinking about going with white square plates instead of the old-school red plates."
No matter the plate selected, loyal diners and foodies can rest assured those plates will be served with style and filled with the same high-quality creative foods that built Kemoll's reputation. And through the transition, overseeing the change is Kemoll's chef, Don Tadlock.
Tadlock knows and understands the Kemoll dining philosophy.  And he should. Tadlock has logged 12 years in the Kemoll kitchen. Look for his new roasted half-chicken, which promises to become the new must-have dish.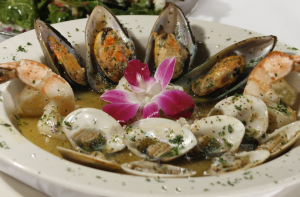 "Chef Don is one of the best," Cusumano said. "He's been with us now for 12 years, which isn't really that long for us – considering we have people that have been with us for over 35 years. The fact is, my grandmother had ladies who started working with her when they were 18 years old, and stayed with her for 50 years. You know, our workers aren't just a team, they're like family. We all get along and have fun. And I'm happy most of them are making the move to the new place."
Kemoll's downtown will close Jan. 31, reopening early spring as Kemoll's Chop House at 323 Westport Plaza, the space which once housed Dierdorf & Hart's.
"We're excited about moving to the Westport area," he said, recounting the considerable thought given to the move. "We talked in-depth to our loyal guests who shared their input on what our new concept should be. Guests can be assured they will receive the same level of service they've come to expect from us."
With almost 100 years of restaurant history, one can bet Kemoll's new digs and menu will strike a balance. A balance of traditions that merges the old with the new.  It's a balancing act Kemoll's has mastered, which has worked through the decades.
"Anyone can buy tables and chairs.  Anybody can buy pots and pans. It's all about who's doing the cooking and who's watching what's going on. Making sure customers are taken care of. That's our strength and what I learned from my grandmother. And it's what we'll always continue to do."
Editor's note: While we await the opening of Kemoll's Chop House, time is growing short for Kemoll's downtown. Its last day of service will be Jan. 31.  To take advantage of its classic cuisine, paired with its expansive Gateway Arch and cityscape views one last time, make reservations now. It's a one-of-a-kind dining opportunity that will not only provide an experience, but lasting memories you'll savor for years to come. kemolls.com