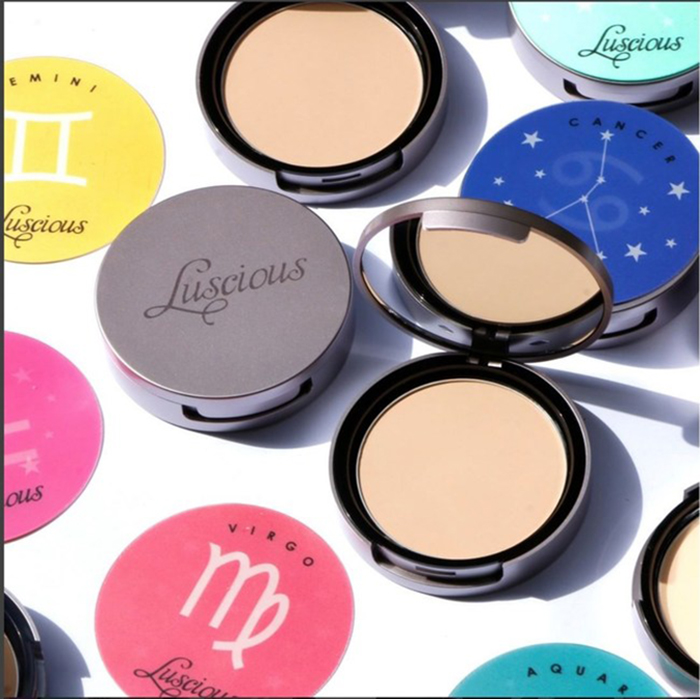 Luscious Cosmetics has designed the perfect gift for that astrology lover you know: a vibrantly colored collection of 3D zodiac-themed toppers for the bestselling Velvet Matte Pressed Powder compacts. Customers can select a free zodiac topper to match their star sign, with the purchase of the brand's bestselling multi-tasking face powder. 
The signature Velvet Matte Pressed Powder has sold more than a million units since 2007, loved by a cult following of celebrities, makeup artists and beauty fanatics around the world. 
Created by entrepreneur Mehrbano Sethi, Luscious Cosmetics offers a fresh, multicultural, global perspective on beauty, with its range of cruelty-free, vegan products formulated for long-lasting, vibrant color. Passionate about makeup since childhood, Sethi was unable to find richly pigmented lipsticks to suit her South Asian complexion at local drugstores, while studying at Boston University. After years of experimenting with mixing her own cosmetics to find the perfect formula, she set out to form a brand that met high-quality standards, and built Luscious Cosmetics from the ground up.  
Today, Luscious is one of the fastest-growing beauty brands in the world. The Velvet Matte Pressed Powder retails for $24 at iloveluscious.com and at independent beauty retailers.