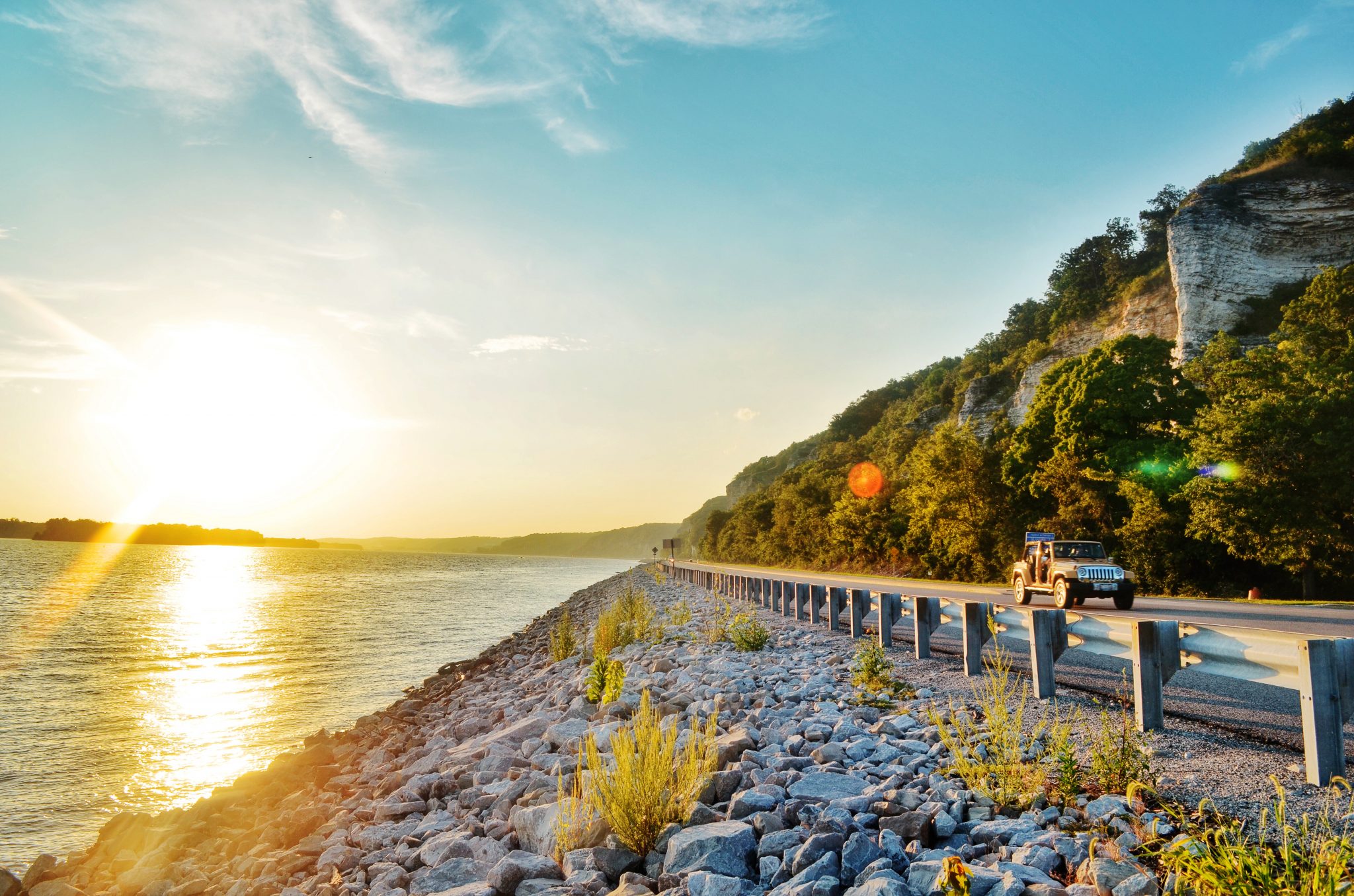 For centuries, the magnificence of the Mississippi River has captivated and fascinated explorers, adventurers and yes, eagle watchers—especially this time of year, when hundreds of American bald eagles make Southwestern Illinois their winter hotspot. Every winter, from late December until early March, the eagles, with their white crown of feathers, can be easily spotted along the banks of the river and also silhouetted against ice floes in the water as make their way south in search of warmer weather.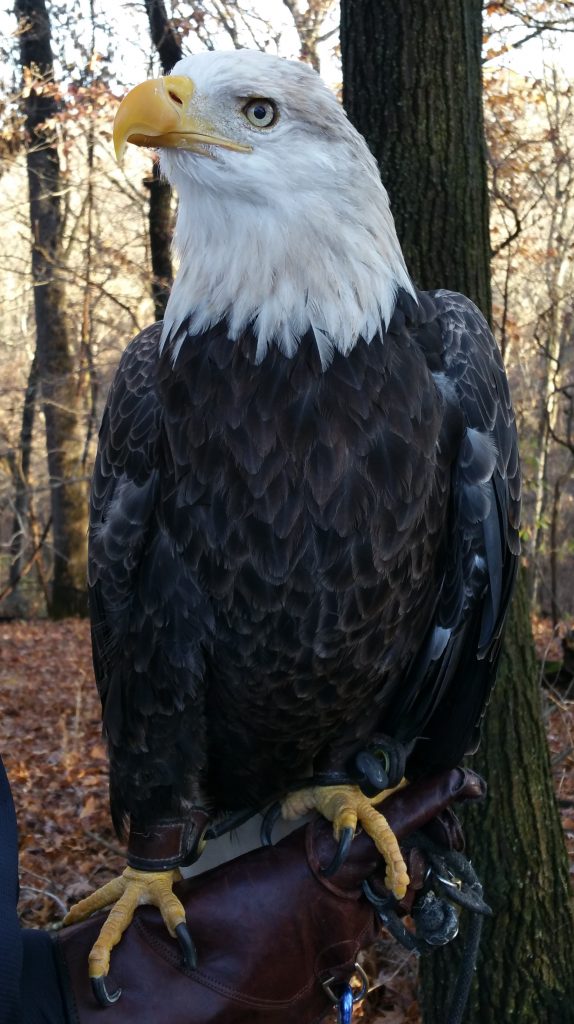 The Alton-Audubon Eagle Ice Festival takes place Saturday, Jan. 5, in Alton, and kicks off eagle season in the area through the end of February. One of the day's highlights is a meet-and-greet with Liberty, an American bald eagle from World Bird Sanctuary, who has become a popular ambassador across the region.
There is plenty more to see in a town as steeped in history and haunts as Alton. The town has three neighborhoods listed on the National Register of Historic Places: Christian Hill, Middletown and Upper Alton, known for their exquisite Victorian homes and other landmarks.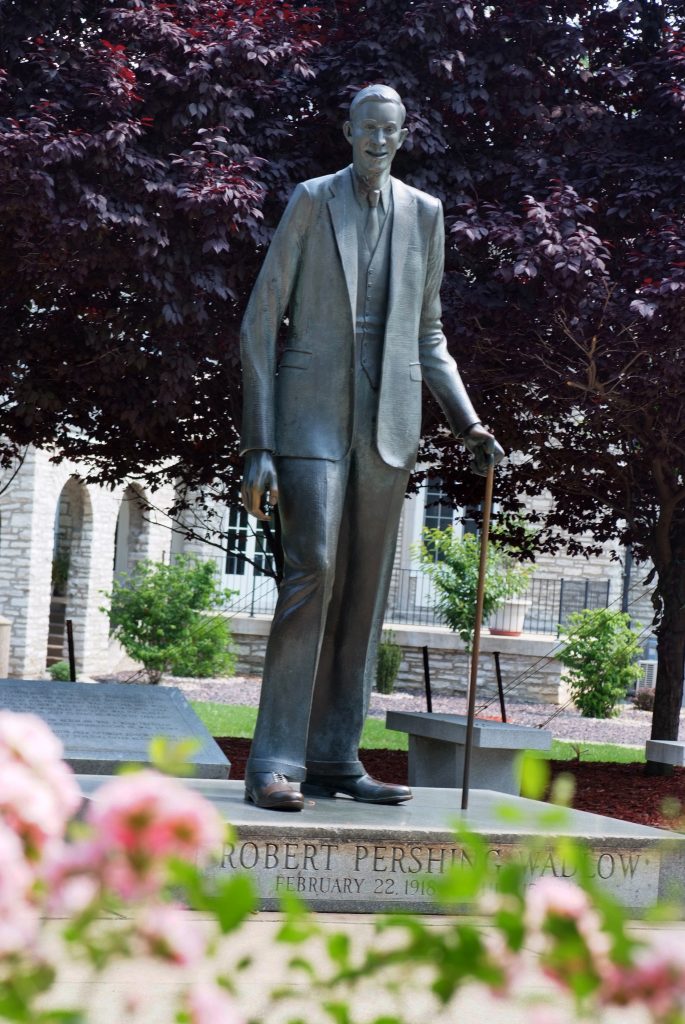 Giants—of myth and men—also once roamed the streets of Alton. Robert Wadlow, known as the "Gentle Giant," is recorded as the world's tallest man. Upon his death in 1940 at age 22, Wadlow was 8 feet, 11.1 inches tall. There is a life-size statue of Wadlow located across from the Alton Museum of History and Art on College Avenue.
One of the most iconic jazz musicians of our time, Miles Davis, was born in Alton in 1926 to a dental surgeon father and a music teacher mother. Davis' legendary 50-year career, which established him in the pantheon of musical giants, is memorialized in the Miles Davis Memorial Plaza in downtown Alton.
Perhaps the most enduring myth in all of Alton is the Legend of the Piasa Bird, a tale that dates back to the 1673 Joliet and Marquette expedition of the Mississippi River. In his diary, the Jesuit missionary, Jacques Marquette, described the discovery of an image along the bluffs as two large monsters who "have horns on their heads, a beard like a tiger's, scales, and so long a tail that it winds around the body…"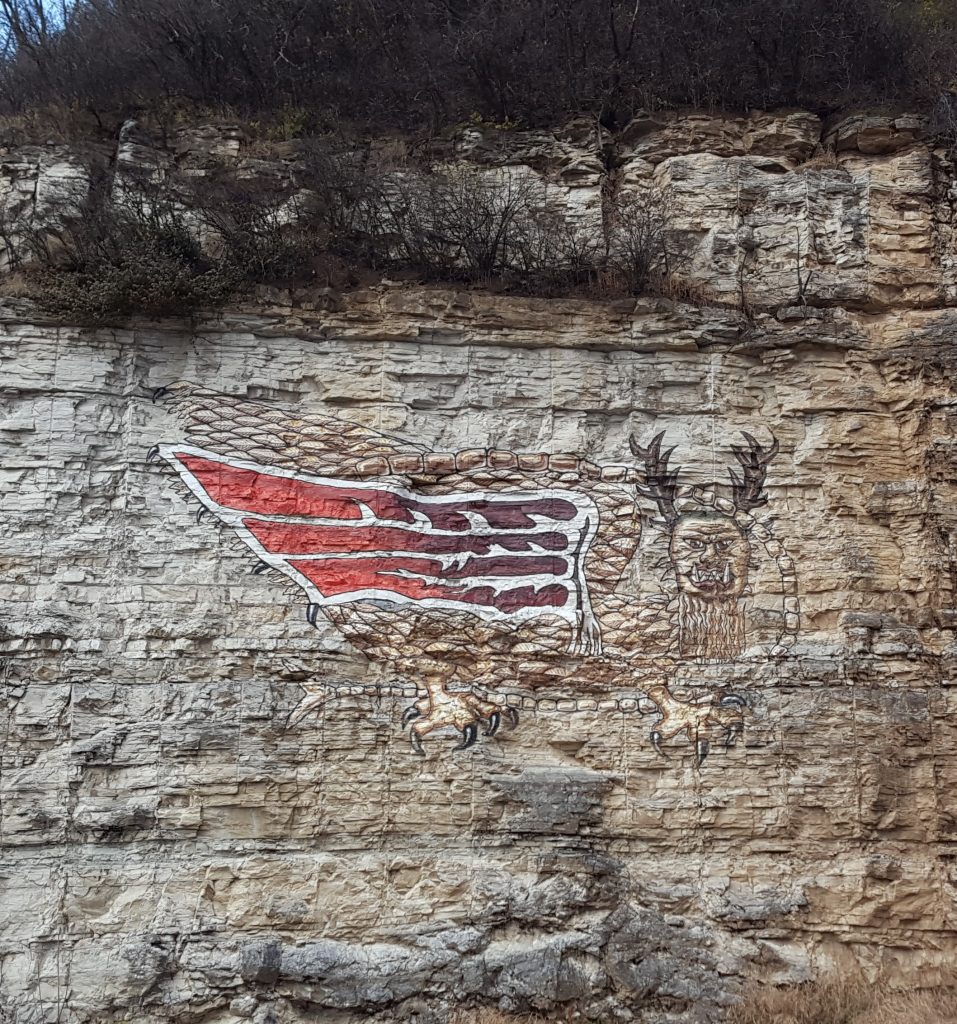 According to legend, the Illini Indians called the dragon-like creature Piasa, which means "the bird that devours men." Lucky for you, after all these years, the Piasa has stayed put, perched high atop a bluff in Piasa Park.
EAGLES, ICE & GAMES
Alton-Audubon Eagle Ice Festival
visitalton.com
Saturday, Jan. 5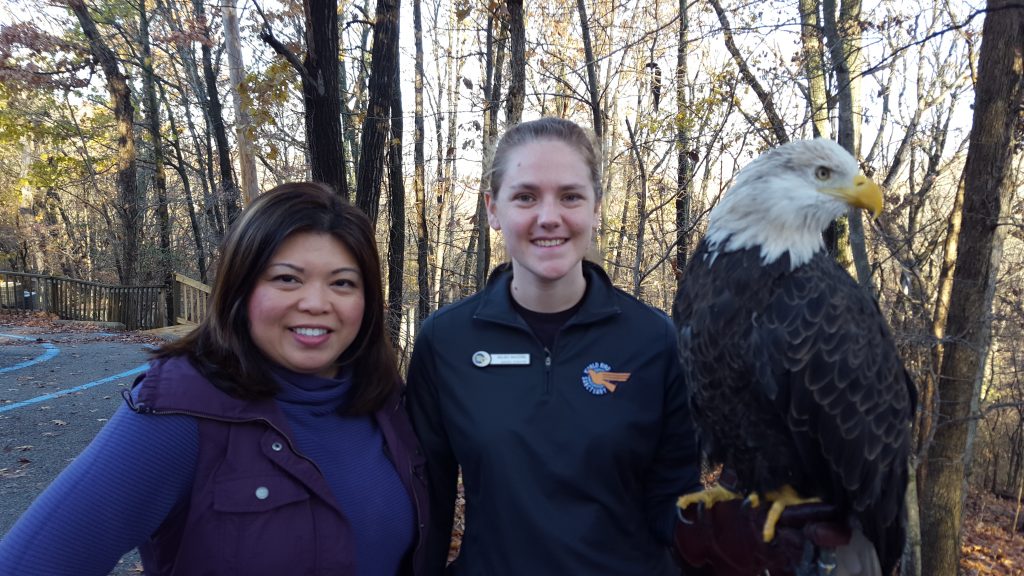 Pick up your Eagle Watcher's Card at the Alton Visitor Center, visit at least five of 12 designated eagle "hot spots" to get your card punched, and return it to the Visitor Center to receive a free t-shirt (while supplies last)
EAGLE-WATCHING TIPS:
Carry a pair of binoculars for ideal viewing
Best times to spot eagles: dawn (7 to 9 a.m.) and dusk (4 to 5 p.m.)
Look up in the trees along the bluffs and river banks to see their white heads
Scan the ice in the river for the eagles' dark silhouettes
IN AND AROUND ALTON
Old Bakery Beer Company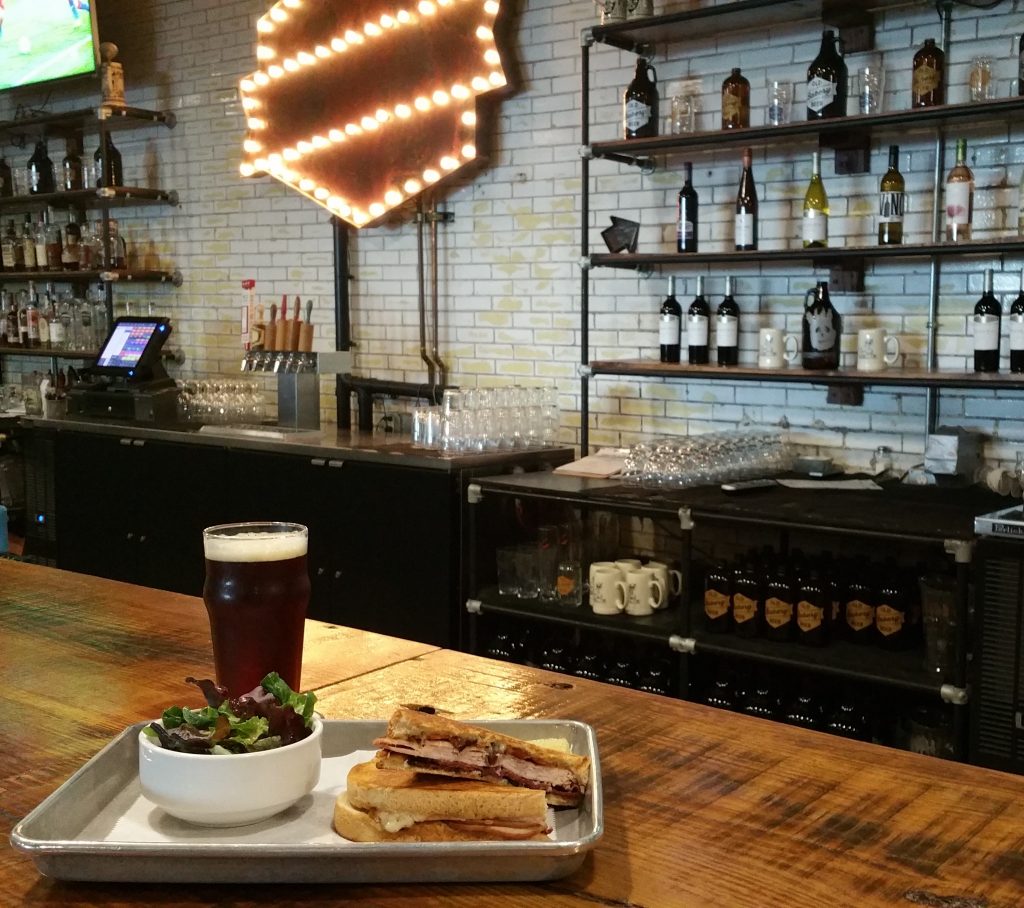 Yes, beer is part of the name, but the menu, as well as the ambiance, shine here, too! First, the brews: Old Bakery Beer is one of only a couple dozen certified organic brewers in the country. This means the brewery uses only certified organic malt, hops, spices and other ingredients in its beer, and also tries to extend its practices when it comes to sourcing its food items. Its most popular beer, Citrus Wheat, is as crisp and refreshing as it sounds. Also give the Super Pils and Cat Café (milk stout paired with Kaldi's Coffee) a try. As for food, you must start with the house-made Just Pickles—just because. We also highly recommended the Bacon Jam Burger and the Coop Special, stick-to-your-ribs, meaty sandwiches to perfectly pair with your porter or pilsner. Tours of the brewery are available, visit the website for info. oldbakerybeer.com
Bakers & Hale
(Editor's note: After Gazelle went to press, Chef Rex Hale announced his departure from the restaurant. Kelsi Baker Walden is now executive chef; Hale is listed as consulting chef. Much of the menu remains the same.) The culinary team of Rex Hale and Kelsi Baker Walden, who've made their mark most recently at Boundary and Basso at The Cheshire, and at Three Sixty at Hilton St. Louis at the Ballpark, debuted their farm-to-table establishment in nearby Godfrey last summer. The dining room's rustic touches—from a bar whose construction reminds you of a grain silo, handcrafted, hand-painted tables and country knickknacks—translate seamlessly to the menu selections that harken to days spent on the farm: Biscuits with Seasonal Fruit Butter, Fried Pickled Vegetables, and Smoked Pork Loin with Creamy Polenta and Wilted Greens. But there's also a touch of the playful, with a delightful Pecan Pesto White Bean Green Chile Dip, served with feathery tortilla chips, or an Artisanal Cheese Board with Seasonal Condiment and Grilled Bread (all house-made). Our dinner picks, the Seared Sea Scallops with Butternut Squash Bacon Risotto and an assortment of Tacos, from Barbecued Pork to Smoked Chicken and Baja Fish, gave us a sampling of a well-round menu that—by design—will continue to evolve and keep changing with the seasons. bakershale.com
Jacoby Arts Center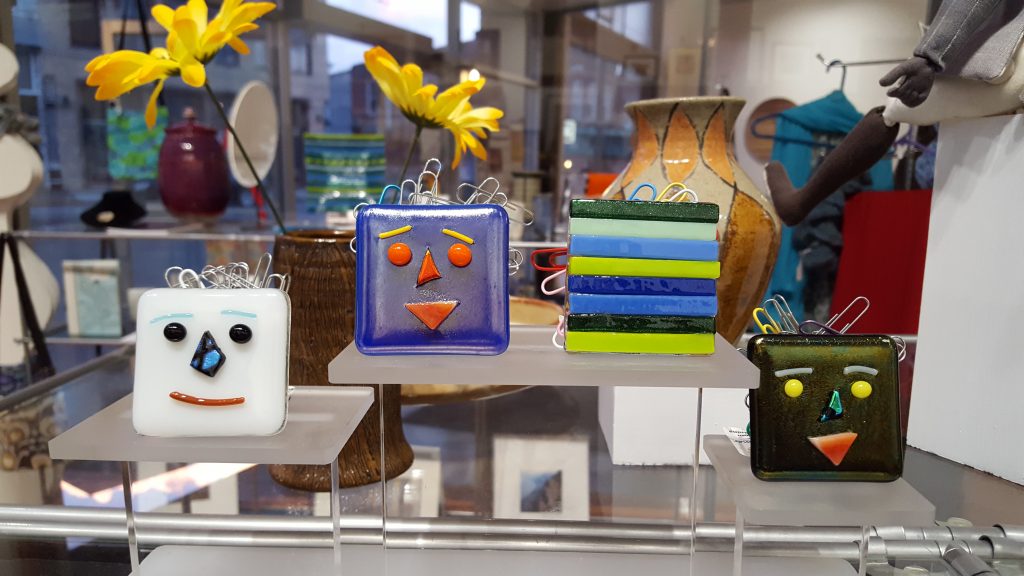 Housed in an old furniture store, this gallery space is unassuming and approachable, and it has a fun, well-curated gift shop, to boot! From Jan. 9 through Feb. 23, "The Diverse Art of the Greater St. Louis Art Association" will be on view, featuring original work from juried members of the association. jacobyartscenter.com