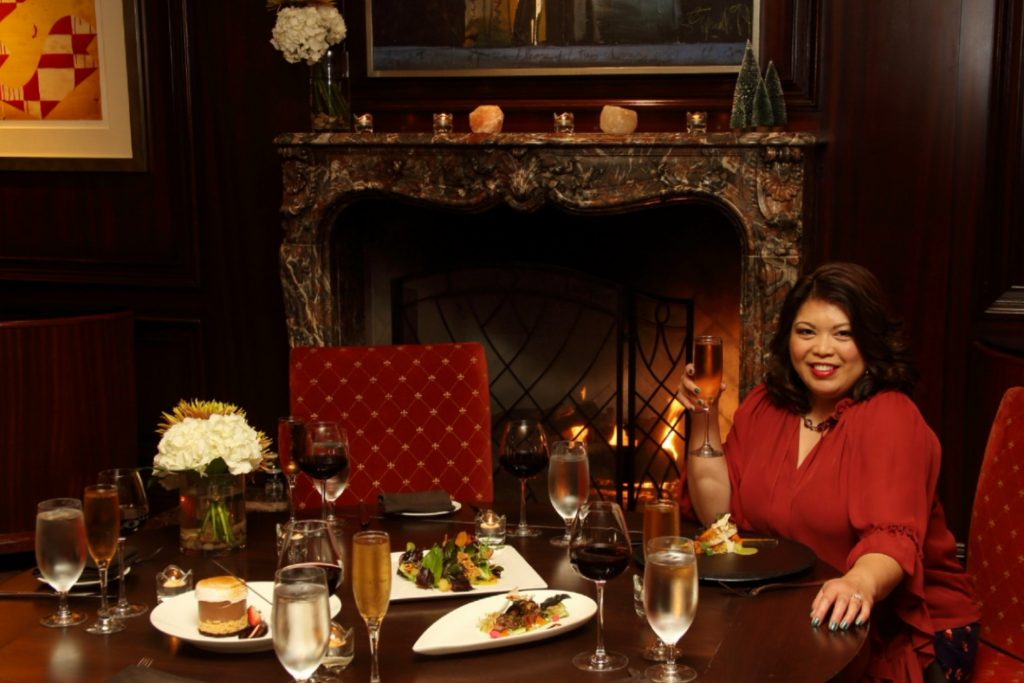 True, there's no place like home for the holidays, but The Ritz-Carlton, St. Louis comes pretty, pretty close!
The 300-room luxury property opened in downtown Clayton in 1990. Since then, it has reigned as the crown jewel of Carondelet Plaza, the site of many a glamorous gala, as well as ladies' luncheons, VIP meet-and-greets and other celebratory occasions over the years.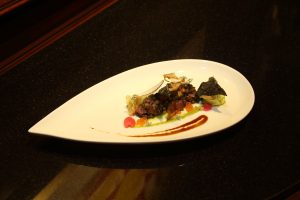 And for the holidays, festivities are in full force beginning at Thanksgiving all the way through New Year's Day. In the lobby, you'll find a multi-tiered Gingerbread Tree with holiday scenes from all over the world. Of note is the garland adorning the tree: It's made with individually personalized, edible gingerbread ornaments that can be purchased for $15 each, with all proceeds donated to the Ronald McDonald House Charities of St. Louis. If you hang out at The Ritz often enough this time of year, you'll also likely run in to Mr. and Mrs. Claus, as well as one of their reindeer friends.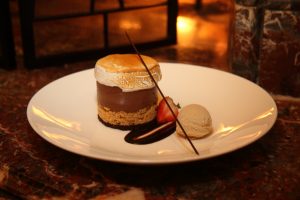 For holiday dining, executive chef Melissa Lee and Grill chef Darry Duger have created a fall/winter menu with highlights such as an exquisite Tuna Poke and Baked Brie Salad with Moscato Apricot Vinaigrette, Seared Halibut with Crispy Yellow Lentil & Sweet Potato Rice, and a decadent S'mores Cake for dessert.
There are also opportunities to brunch with your loved ones—and even have Santa look at your list—as well as have tea with Teddy, and welcome the New Year in your ritzy, glitzy best.
HOLIDAY TRADITIONS AT THE RITZ-CARLTON
ritzcarlton.com/stlouis; (314) 719-1433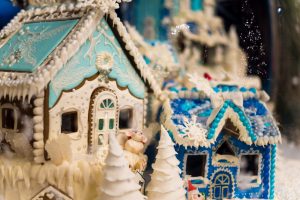 Teddy Bear Tea from Around the World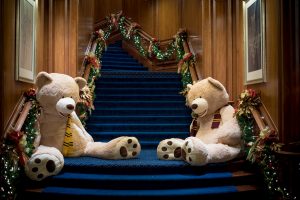 Dec. 1, 2, 8, 9, 15*, 16*, 21, 22, 23  (Seatings at 11:30 a.m. and 2:30 p.m.)
$55 (adults), $45 (children 2 to 12 years old)
Storytelling, face-painting, caroling, hot cocoa, tea, mini-sandwiches, pastries and a teddy bear cookie decorating station—perfect quality time with your favorite little people! Guests are encouraged to bring a new teddy bear to donate to Friends of Kids with Cancer.
Brunch with Santa
Dec. 15 and 16* (10 a.m. to 1 p.m.)
$69 (adults), $34.50 (children 2 to 12 years old)
Feast on local meats and cheeses, sushi, seafood, fresh carvery selections and a dazzling array of desserts. Santa and Mrs. Claus will make an appearance, so have those lists ready!
*For Friday, Dec. 14, through Sunday, Dec. 16, Santa has allowed the hotel to borrow Prancer from the North Pole, for a Special Reindeer Weekend. Visit the Front Drive to see Prancer on display with Santa's sleigh. Official reindeer hours: Friday, 10:00 a.m. to 4:00 p.m.; Saturday/Sunday, 9:00 a.m. to 3:30 p.m.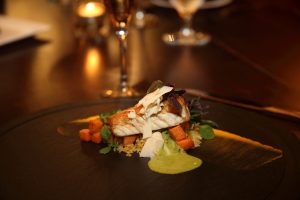 Christmas Eve / Christmas Dinner in The Grill
Dec. 24 or Dec. 25 (Seatings at 4:30 and 7:30 p.m.)
$99 (adults), $49.50 (children 5 to 12 years old); reservations required
Acclaimed Grill chef Darry Dugger creates a four-course, holiday-themed dinner featuring a selection of herb-crusted prime rib with asparagus, chicken roulade with chorizo and squash risotto, or marinated tofu with exotic vegetables and fried ginger-poached egg.
Christmas Day Brunch in The Restaurant
Dec. 25 (10 a.m. to 4 p.m.)
$89 (adults), $44.50 (children 5 to 12 years old); reservations required
Extravagance is the name of the game when it comes to The Ritz's Christmas Brunch Buffet, from halibut, chicken, short ribs and mushroom ravioli, to glazed ham with sweet potato soufflé, seared crab cakes, herb-marinated lamb loin and made-to-order omelets. Plus, there's breakfast fare, sushi, seafood raw bar, holiday trimmings and an array of desserts.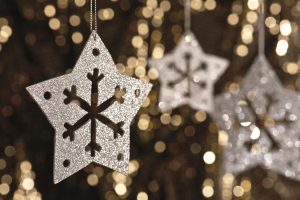 New Year's Eve Dinner in The Grill
Dec. 31 (5 to 9 p.m.)
$149 (adults), includes Champagne toast; reservations required
Ring in the New Year with five courses from Chef Dugger's kitchen, including cold smoked shrimp, lamb naan, crisp Caesar salad, drawn lobster tail, strip steak au poivre and more. After dinner, step into The Lobby Lounge and dance the night away to live music.