…in present-day Nashville, the notes of yesteryear still reverberate, even in a town where musicians – the highest concentration of them per capita anywhere in the world – turn out fresh tunes day in, day out.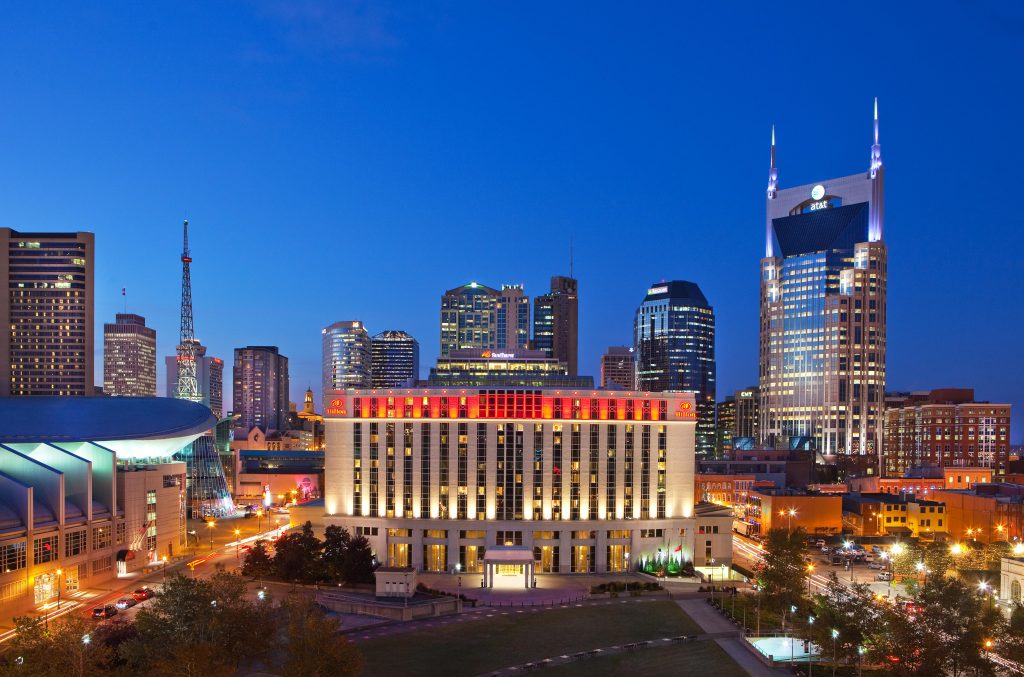 There's only one place where a real-life "pretty woman walking down the street" would inspire Roy Orbison to write his iconic hit, "Pretty Woman," where Elvis Presley would record more than 250 songs, and where – on any given night – you'll stumble upon a live music venue showcasing aspiring singer/songwriters alongside big-name entertainers. 
Nashville has staked its claim to the "Music City" tagline – and rightfully so. It's been said that upon its founding, on Christmas Day, 1779, settlers coming ashore from the Cumberland River celebrated by dancing to the fiddle. Since then, Nashville's backstory has been interwoven with music of all kinds – Negro spirituals, the jazz and blues heydays of the 1940s, the advent of rock 'n' roll, and the ascendance of country music.  
And in present-day Nashville, the notes of yesteryear still reverberate, even in a town where musicians – the highest concentration of them per capita anywhere in the world – turn out fresh tunes day in, day out.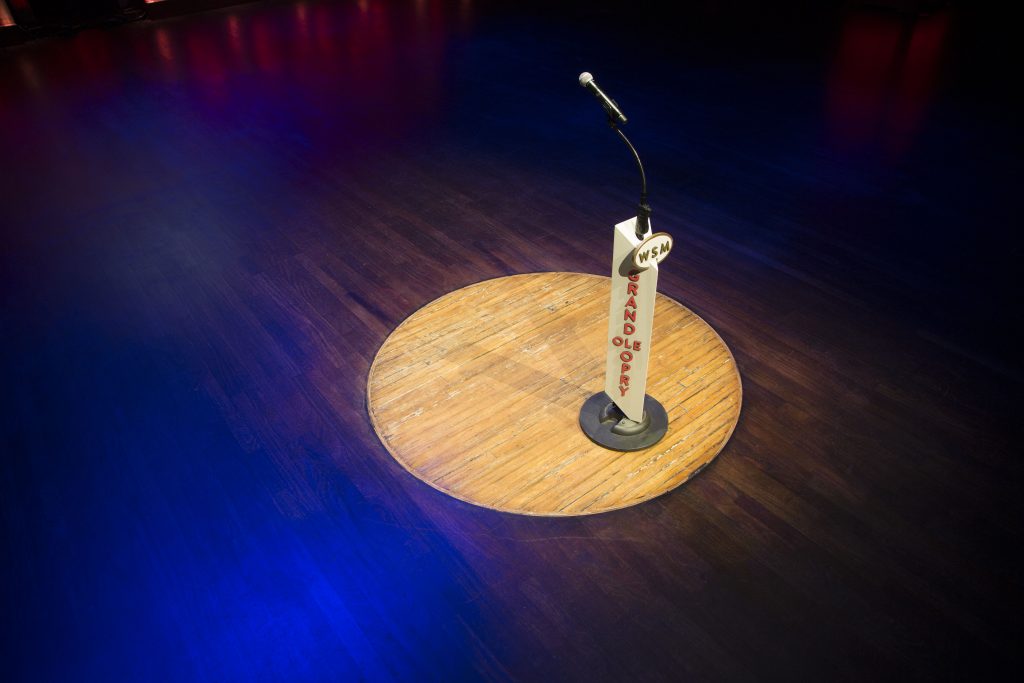 There are landmarks, monuments and shrines that bear witness to the spell music casts over the city: Ryman Auditorium, the Grand Ole Opry, RCA Studio B and Music Row. One of the most historically sweeping collections of music history, the Country Music Hall of Fame and Museum, is located in the heart of downtown, next to the Convention Center and Bridgestone Arena, and across the street from the Hilton Nashville.  
Our hotel of choice, the AAA Four-Diamond Hilton Nashville, is the only all-suites property downtown. The grand atrium lobby is expansive, with plenty of public and private spaces to meet friends, catch up on emails or just relax. It's also at street level. The John Seigenthaler Pedestrian Bridge, which offers a striking view of the cityscape, is just a couple of blocks away, a perfect destination for a brisk morning walk. When the sun sets, one block west brings you the neon lights of Lower Broadway's world-famous honky tonks.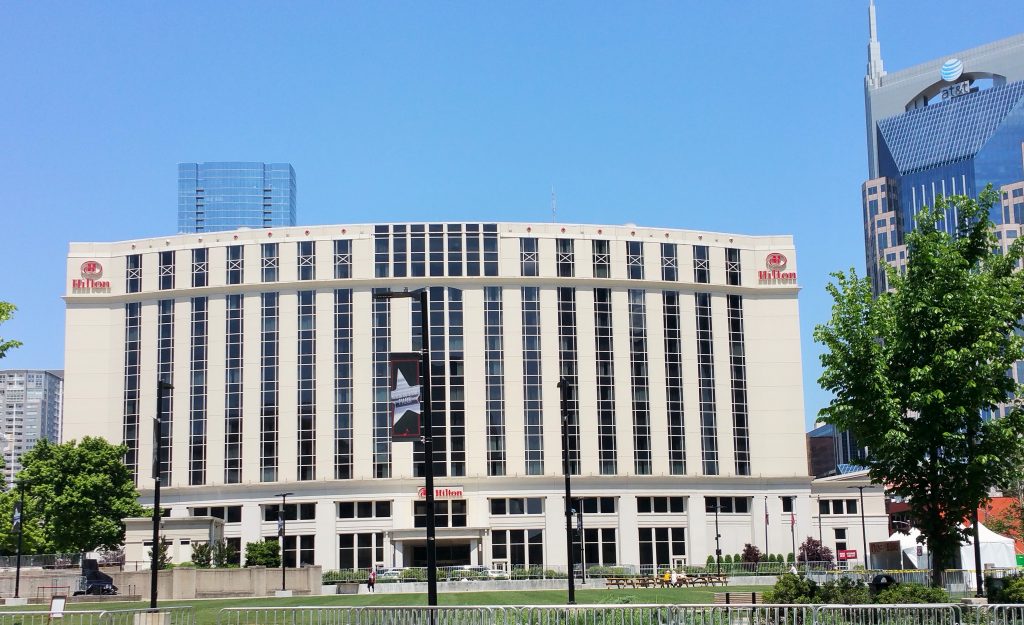 STAY: 
Hilton Nashville Downtown, located at 121 Fourth Avenue South, has all the amenities that come with a full-service luxury hotel. Its 330 suites are all-modern and spacious, and our King Bed Deluxe Suite afforded us an upper-level perch with a view of the hotel lawn, home to a public park displaying the Music City Walk of Fame. hilton.com 
SEE: 
Grand Ole Opry 
Yes, it is the world's longest-running radio show, but it is so much more. The Grand Ole Opry House looms majestically over Nashville's Music Valley area. Inside, you'll find a massive behind-the-scenes operation that traces its beginnings to Nov. 28, 1925, when a radio announcer introduced fiddler Uncle Jimmy Thompson as the first performer on a new radio show called "The WSM Barn Dance." And the rest, as they say, is history, as the likes of Roy Acuff, Minnie Pearl, Dolly Parton, Garth Brooks, Carrie Underwood and Keith Urban would share the spotlight on the almost-mythical 6-foot circle of hardwood that was taken from the legendary Ryman Auditorium stage, home to the Grand Ole Opry for 30 years before it (and the circle) moved to its current venue. The show – indubitably the hottest ticket in town – takes to the airwaves live every Saturday night from the 4,400-seat theater. During the day, tours take visitors backstage to see artist dressing rooms, the mail room and private entryway, as well as on a walk through the storied theater. opry.com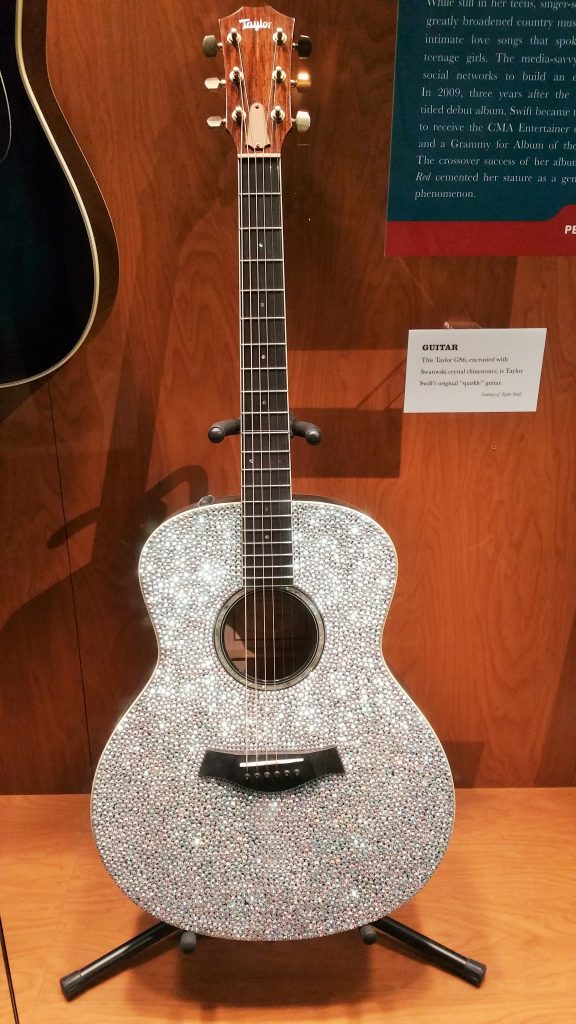 Country Music Hall of Fame and Museum 
Now in its 51st year, the Country Music Hall of Fame and Museum is often called the "Smithsonian of country music." Its collection of artifacts, photographs, recordings and videos is staggering throughout its 350,000 square feet of gallery space. Fans of "The King" can gawk at Elvis Presley's "solid-gold car," a 1960 custom Cadillac with 24-karat gold trim, while the younger crowd will most likely recognize the Sandi Spika-designed corseted ballgown worn by Taylor Swift in the "Love Story" video, as well as the star's original Swarovski-encrusted sparkle guitar. The museum also operates the Hatch Show Print, a letterpress print shop founded in 1879, known for its iconic music posters; and Music Row's historic RCA Studio B, Nashville's oldest recording studio, where American classics like Roy Orbison's "Only the Lonely," the Everly Brothers' "Dream," Dolly Parton's "Jolene," and Elvis Presley's "Are You Lonesome Tonight?" were produced. countrymusichalloffame.org 
SAVOR:  
Martin's Bar-B-Que Joint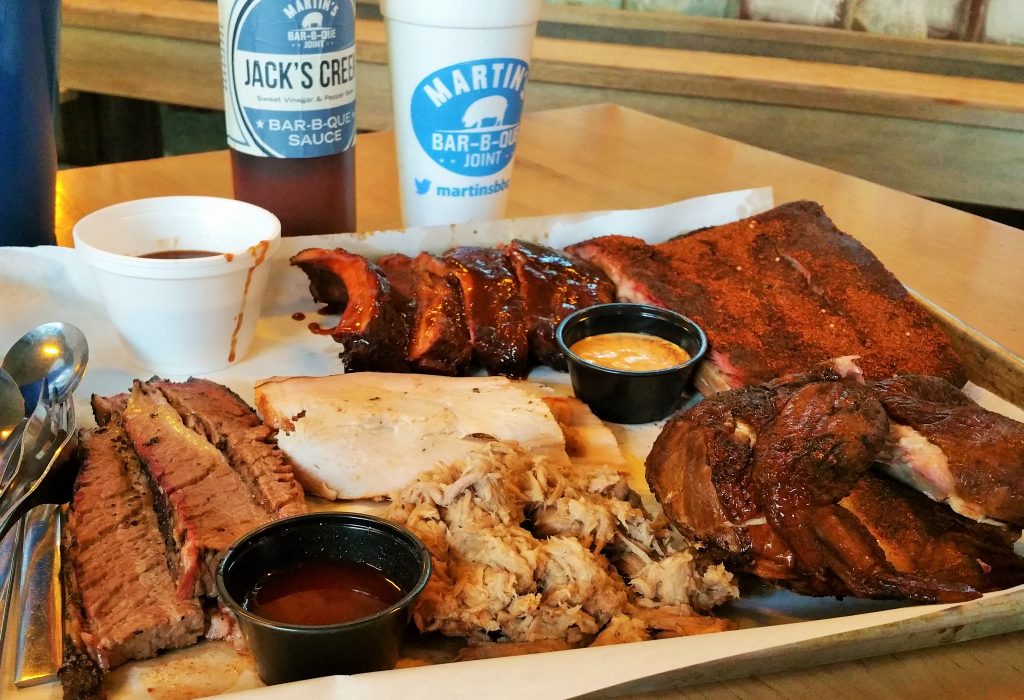 We were high on the hog at Martin's, where everything on the menu is a winner! This "home of West Tennessee-style whole hog BBQ" doesn't cut corners when it comes to taste, servings nor service. Every day at dawn, Martin's trained pit masters put on a whole hog that cooks slow all day, and you can taste it in the pulled pork that is so succulent – try it on a sandwich or the signature Redneck Taco atop cornbread.  We also highly recommend the brisket, which melts in your mouth like butter. If you feel like a burger, the Brisket Burger is just straight up delicious. And the sides here are not an afterthought, either. All of them are tasty, but our faves are the Broccoli Salad, Potato Salad, Mac & Cheese and Baked Beans. We were definitely in hog – make that whole hog – heaven! martinsbbqjoint.com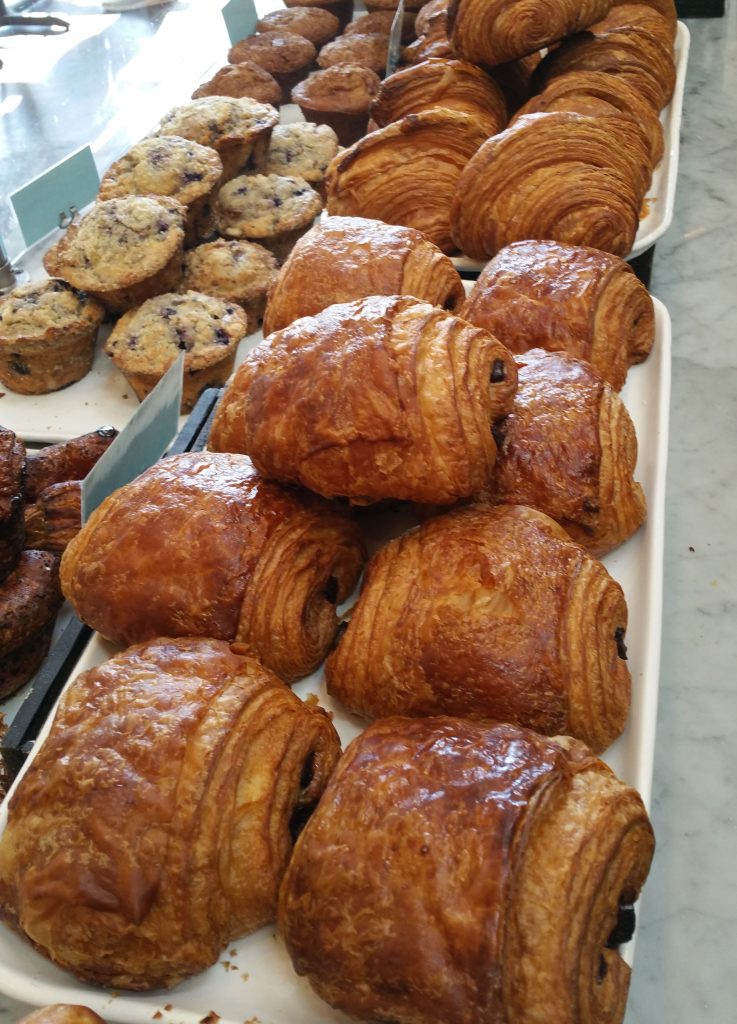 Dozen Bakery 
Discover one of Nashville's best-kept secrets just south of downtown in the Wedgewood-Houston neighborhood. Dozen Bakery is helmed by a French-trained baker who concocts the most delicate, flakiest croissants, a variety of sweet and savory scones, breads, cookies, muffins, and its signature kouign-amann – a Breton pastry resembling a croissant and muffin hybrid that's lightly sweetened with seasonal fruit. It's the perfect casual, laid-back spot for breakfast or lunch. dozen-nashville.com 
Woolworth On 5th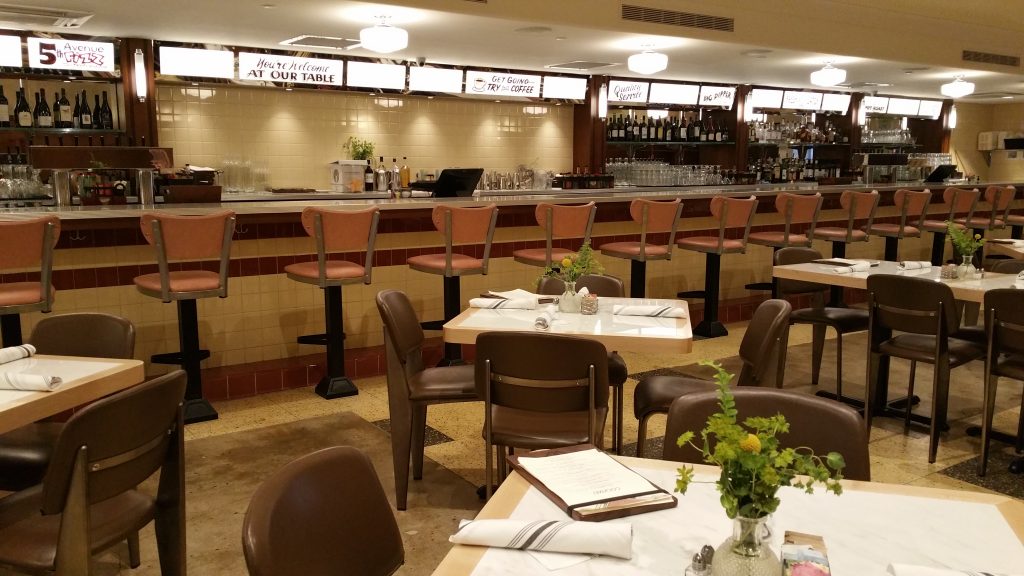 If you prefer to see and be seen, Woolworth on 5th is the place to meet and mingle. The former Woolworth five-and-dime was the site of lunch-counter sit-in protests in the '60s, where a young John Lewis was arrested for the first time. The registered historic site has been strikingly restored, with the original floors, railings and even the former store's "Information" sign still intact. It reopened with great fanfare earlier this year, and has become a dining destination for the town's politicians, power brokers, locals and looky-loos alike. The Sweet Potato Pancakes and the Corn Cakes with collard green pesto are standouts. For lunch, try the Blue Ribbon Salad, the Woolworth Burger with pimento cheese, or Fried Chicken Livers. woolworthonfifth.com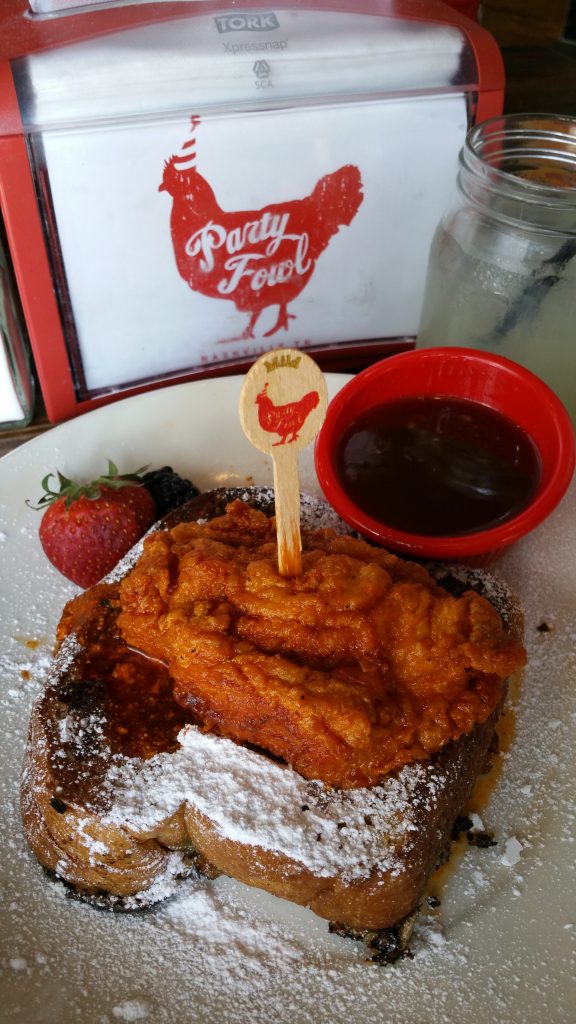 Party Fowl 
What's a trip to Nashville without sampling its specialty dish? The Nashville Hot Chicken – in all its breaded, deep-fried glory – comes with a warning: It is hot – so hot that even the "mild" is a 4 or 5 on your "average" spiciness scale. At Party Fowl, the chicken is the star of the show, but there's a reason party is part of the name, with brunch cocktails, boozy slushies and more than 20 beers on tap. Located on the southern edge of downtown, Party Fowl is becoming the go-to spot for a weekend brunch, or just to hang out and watch the game. There are so many stellar options, but the Hot Chicken & Stuffed French Toast, Bourbon Glazed Beignets, and the Fowl Balls (think deep-fried rounds of New Orleans-style dirty rice dipped in white BBQ sauce) gave us a good idea of how deliciously fun the menu items are. Cool it all down with some fresh-squeezed lemonade. Just beware the "Poultrygeist," the hottest level of hot … you've been warned. partyfowl.com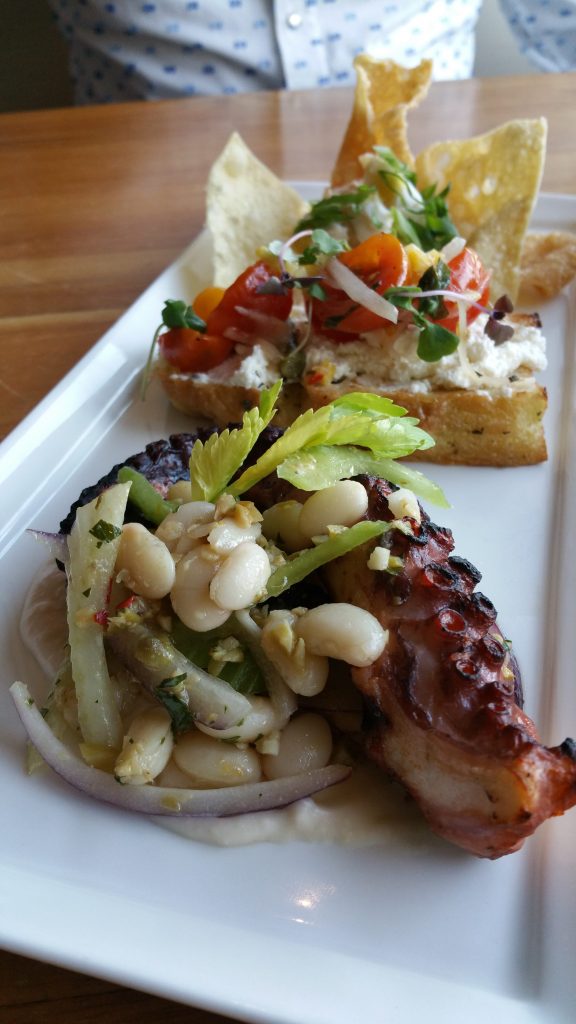 Fin & Pearl 
In The Gulch, Nashville's hip and happening neighborhood, you'll find Fin & Pearl, a seafood eatery that's committed to serving sustainable and responsibly sourced items on the menu. To start with, there's an impressive raw bar, with fresh oysters flown in from Prince Edward Island to Cape Cod, and everywhere in-between, plus ever-changing ceviche and poke offerings from the catch of the day. The dinner menu boasts tender octopus, mussels in curry coconut cream, and fish flown in daily from as far as Hawaii. The cocktails here won't leave you high and dry – try the Chattanooga Traffic Jam or the Sail on Sailor. finandpearl.com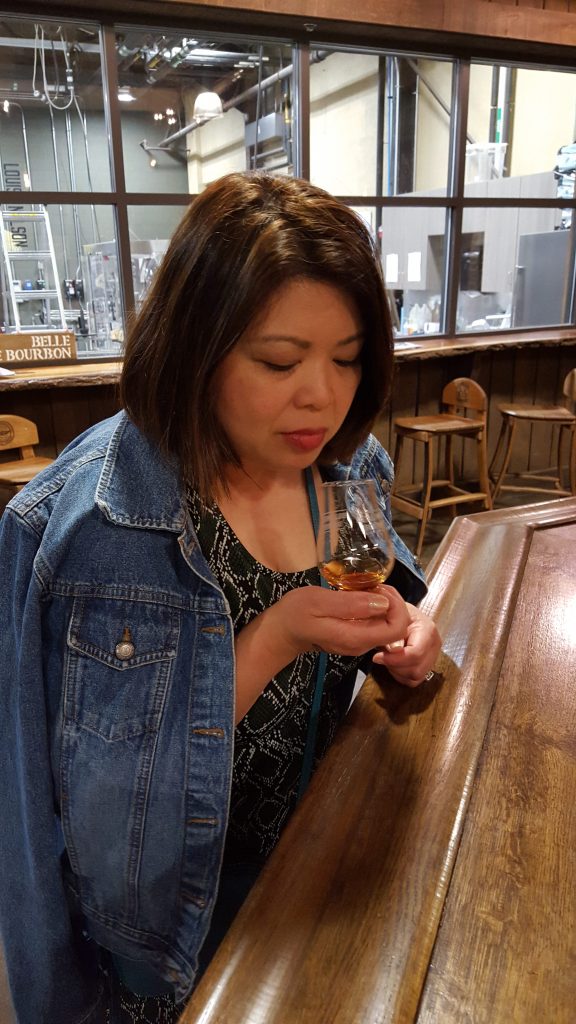 Nelson's Green Brier Distillery 
This family-run business traces its roots back to pre-Civil War times, when a teenager named Charles Nelson was introduced to the art of producing and selling distilled spirits, especially whiskey. After setting up shop at a distillery in Greenbrier, Tennessee, Nelson saw the demand for his whiskey take off, reaching markets across the country, as well as Europe and Asia. When statewide Prohibition came to Tennessee in 1909, the distillery was forced to close. It wasn't until 100 years later that Nelson's great-great-great grandsons, Charlie and Andy, would re-establish the small-batch distillery that made Tennessee whiskey world-famous. In addition to its whiskey, Nelson's Green Brier also produces Belle Meade bourbon, a favorite of connoisseurs. We highly recommend taking a tour, but be sure to plan ahead, as weekend time slots often sell out. greenbrierdistillery.com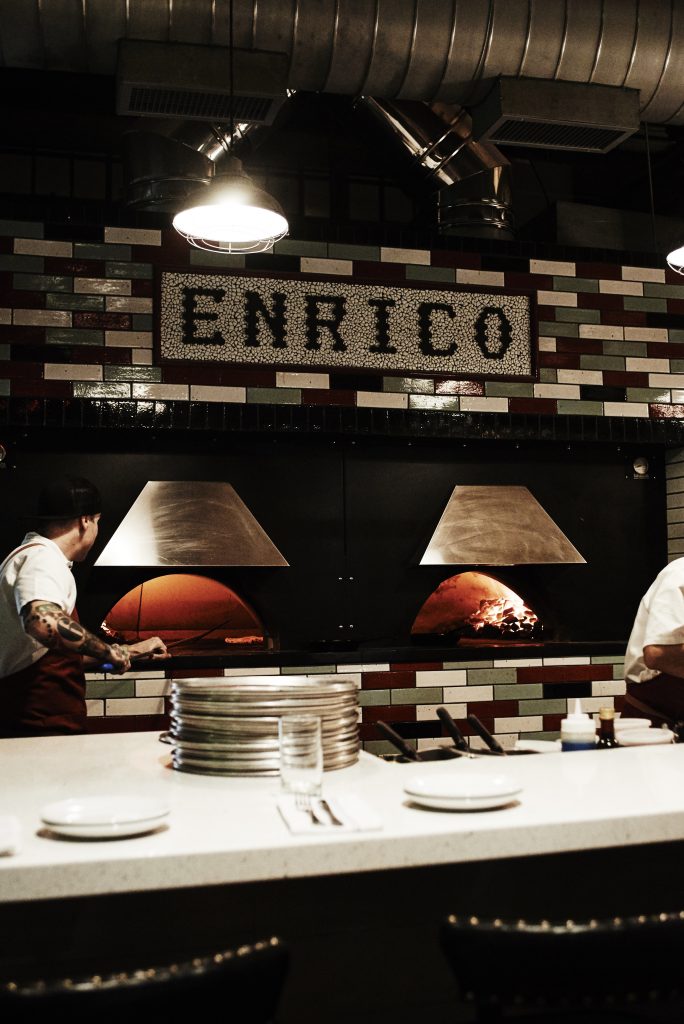 Nicky's Coal Fired 
Craving some really good Italian food? It's hard to go wrong at an eatery where even the oven has a name. Enrico, the only coal-burning oven in Tennessee, is named after chef Tony Galzin's great-grandfather, an immigrant from Lazio, Italy. Aside from baking mouthwatering pizza (try the fennel sausage with red onion, spicy honey and ricotta), Enrico also provides ideal heat for the meat, seafood and veggie selections on the menu. We recommend the Spaghetti Alla Chitarra (lemon, mascarpone and spring pea pesto) and anything from the antipasti selection (house-made charcuterie, jams and pickles, farm-fresh cheeses, and fresh-baked bread). Chef Tony likes to use locally sourced ingredients whenever possible, and those of us with exceptional palates can really tell the difference. nickysnashville.com 
To plan your own Nashville trip, check out visitmusiccity.com for a plethora of ideas, plus a neighborhood guide, trip-planning tools and more!