When they welcome the new year in Crescent City, they'll also usher in Carnival season… (to) culminate in what's been described as the "world's largest spectacle," several days of revelry in the French Quarter…leading up to Lent.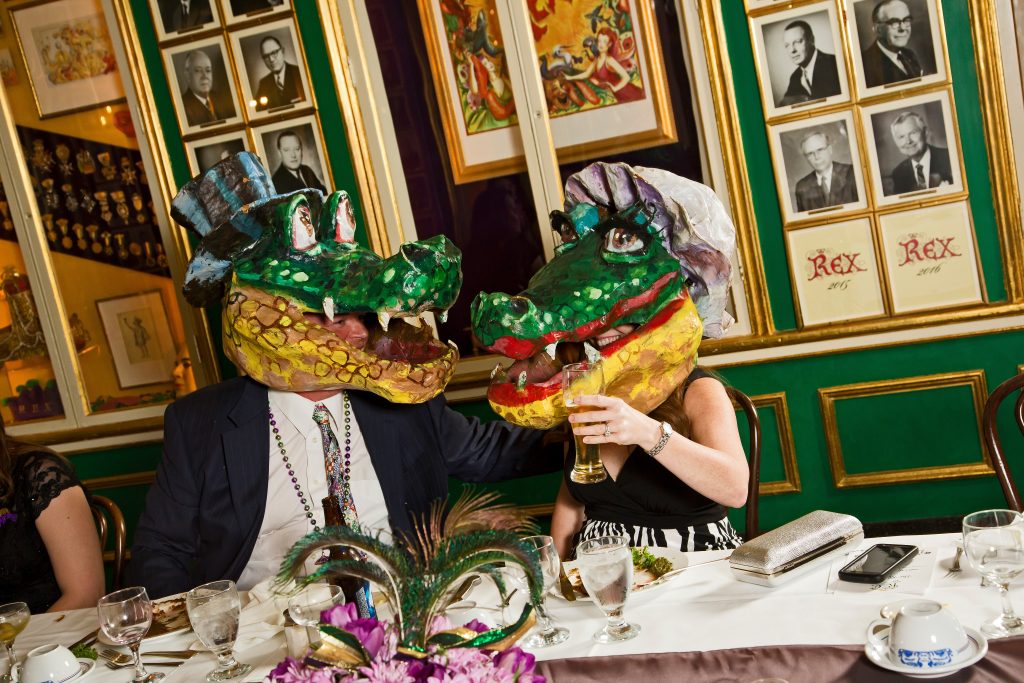 Like it or not, most everyone you know is winding down from the holidays, which—for the most part—wraps up right around the New Year. But things are different in the city of New Orleans.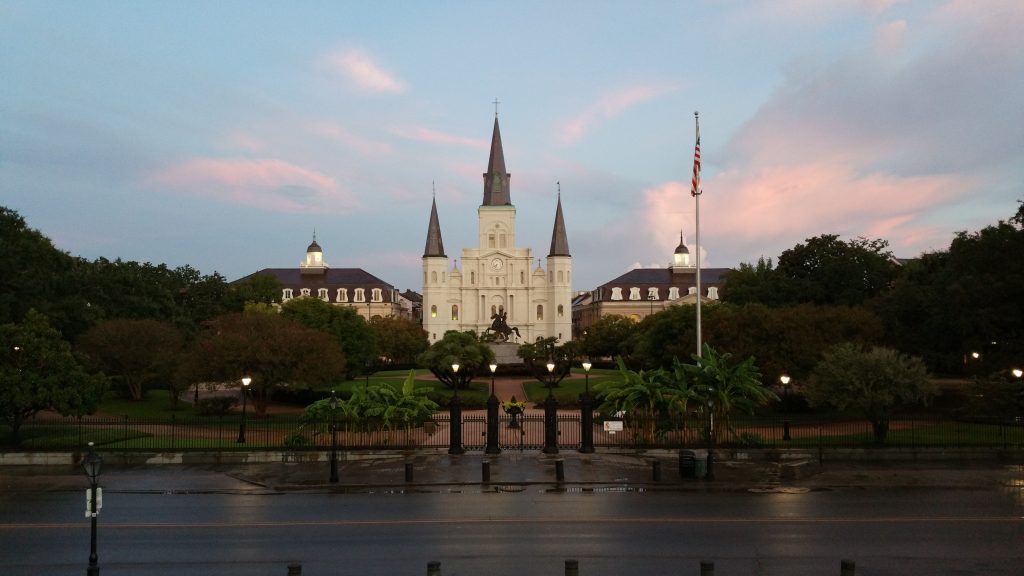 New Orleans commemorated the 300th anniversary of its founding in 2018, and its three centuries of history and tradition have been a source of fascination for travelers the world over. When in New Orleans, there are musts, without exception: catching the dawn break over Jackson Square, beignets and café au lait at Café du Monde, and hitching a streetcar ride to the Garden District for a stroll. During our latest stay, we not only discovered some new stops to add to our list, but also rediscovered why institutions that have put NOLA on the map continue to have staying power.
When they welcome the new year in Crescent City, they'll also usher in Carnival season, which begins with the Feast of the Epiphany on Jan. 6, and ends at midnight on Fat Tuesday, March. 5. The city's 162nd Carnival season will culminate in what's been described as the "world's largest spectacle," several days of revelry in the French Quarter—with more than 50 parades, 1,000-plus floats, hundreds of marching bands, tens of thousands of participants and millions of beads, cups, doubloons and other throws—leading up to Lent.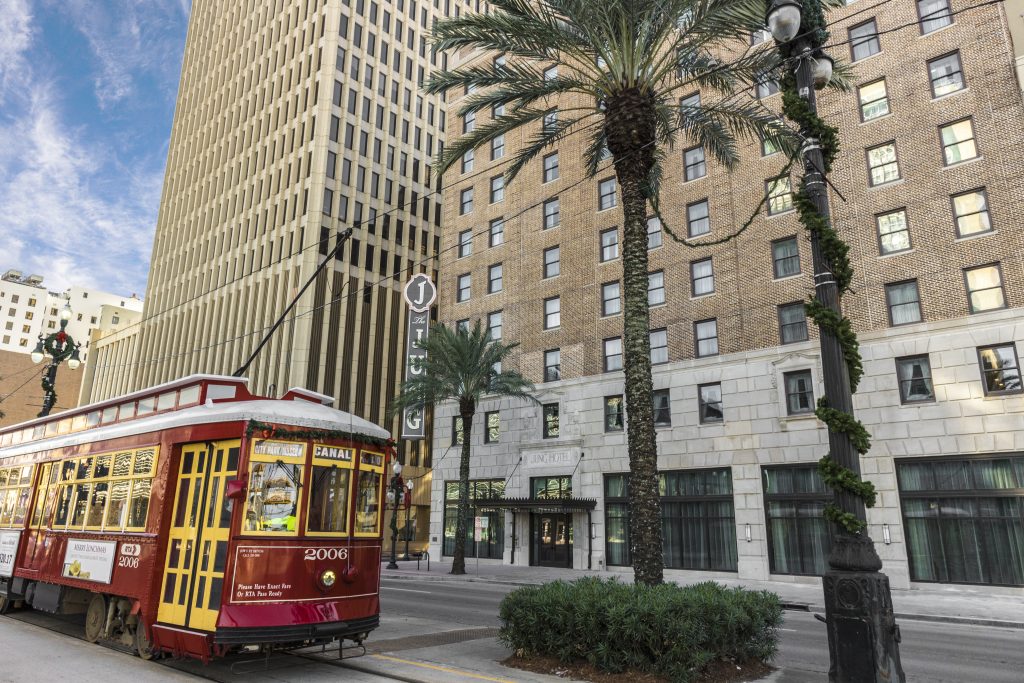 STAY:
When you step inside The Jung Hotel & Residences, you'll notice how shiny and new everything is—because it is. Following a three-year, $140-million renovation, The Jung reopened its doors in spring 2018. But its story—just like many more in New Orleans—dates back more than a century ago. The original Jung Hotel opened in 1908, and later became among the tallest structures in Louisiana. In the 1960s, the hotel was the site of Mardi Gras balls, high school proms and high-profile political and community gatherings. Times became tough for The Jung, starting in the '70s up until post-Hurricane Katrina, when it changed hands four times and closed twice. There was one bright spot: It was added to the National Register of Historical Places in 1982.
The modern-day Jung is a New Orleans Hotel Collection property, and has all the amenities and comforts that seasoned travelers look for. It's next to the city's thriving Biomedical Innovation District, and Bourbon Street and the French Quarter are within walking distance. The streetcar ($1.25 per fare) stops every 20 minutes in front of the hotel; as if that wasn't enough, Blue Bikes are available to rent across the street for $8 an hour. There's a restaurant on-site that serves breakfast, lunch and dinner, as well as a lobby bar that offers a lighter dinner menu. Another plus is the adjacent Daily Grind Coffee shop—perfect for those on-the-go mornings!
Our Executive King room offered the perfect cocoon to come home to, ensconcing us in the luxurious comfort of soft leather furniture, marble floors, pillowtop bedding and cotton robes, as well as big, light-filled windows and a central perch above Canal Street to view the action below.
The staffers—from the front desk to the housekeepers—are knowledgeable, quick on their feet and very accommodating. Truly a well-run operation! junghotel.com
SAVOR:
Antoine's Restaurant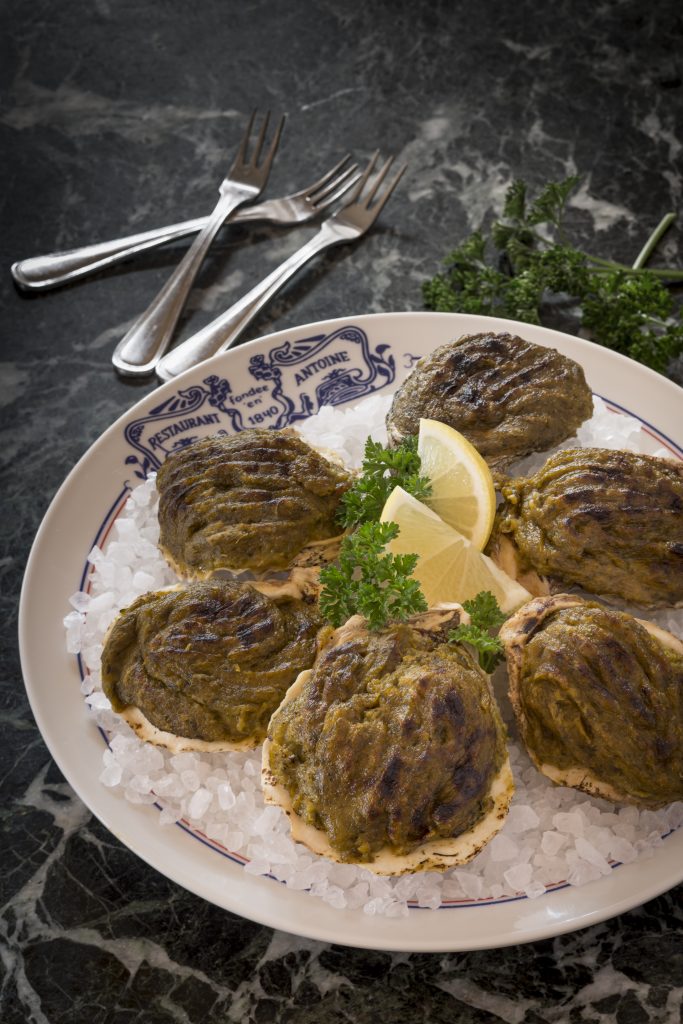 In a city as old as New Orleans, it's not unusual to see dining establishments that claim to have been around since the 1800s. But Antoine's, established in 1840 by Frenchman Antoine Alciatore, has a history that's as celebrated as its French-Creole cuisine. A handful of American presidents, Pope John Paul II, and a bevy of movie stars and other celebrities have all dined here. The French Quarter institution celebrated 178 years in 2018, and Antoine's descendants continue decades of tradition, with the founder's great-great-grandson, Rick Blount, now at the helm as CEO. Once inside, it's hard not to get carried away. There's just a certain je ne sais quoi about sipping on a perfectly calibrated Sazerac in the city that made it famous, and feasting on Oysters Rockefeller at the very place where the dish was invented in 1889. The pureed green vegetables topping the baked oysters remain a closely guarded family secret to this day. The dish is such a source of pride that each table that orders it gets a card commemorating the occasion (ours was order No. 4,080,091). For a more traditional French hors d'oeuvre, try the Escargots à la Bourguignonne, snails prepared in the classic red wine sauce. For the evening's entrées, we opted for the relatively straightforward Filet de Boeuf Nature and Pompano Pontchartrain (grilled Gulf filet and blue crabmeat), and let the kitchen's expert preparation shine through. Room for dessert? Omelette Alaska Antoine—flambéed at your table—is a standout. If you have time, request a private tour—see the fabled dining rooms, memorabilia and the 25,000-bottle wine cellar, and walk out onto a French Quarter balcony—you'll be glad you did! antoines.com
Commander's Palace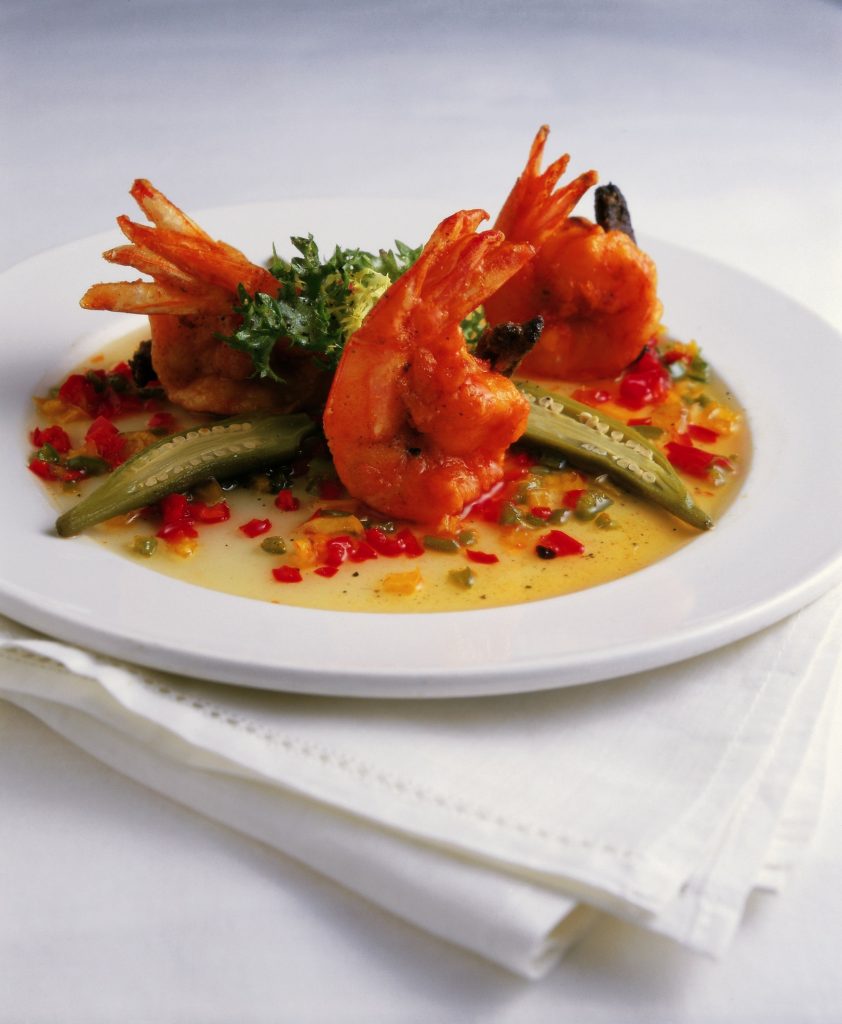 There's a reason why Commander's Palace commands the attention it always gets: It's earned it after 125 years of serving up legendary Creole cuisine with a side helping of Southern grace and charm that seems effortless. Since 1893, the Garden District landmark has been the destination of choice for generations of discriminating diners, as well as tens of thousands of tourists and bucket-listers who discover it year after year. You'll hear the familiar "Welcome in!" greeting from every member of the staff you encounter on your way to your table—and you'll know you're in good hands. Of course, you'll need to start with a cocktail, and the Commander's list doesn't disappoint. Our faves: Tequila Mockingbird 2 (tequila and lemoncello—pucker up!) and the refreshing Crescent City Cooler (fresh lime, ginger ale, guava rum and bitters). Drink in hand, take the time to peruse the menu, as everything will seem jump out at you. An excellent recommendation from our server was the Shrimp & Tasso Henican appetizer—wild Louisiana white shrimp, tasso ham, pickled okra, sweet onions, five-pepper jelly and hot sauce beurre blanc—talk about the flavors of the rainbow in one dish! For more exciting flavors, we chose Pecan Roasted Gulf Fish and Spiced Peach & Honey Lacquered Quail as entrees, both sublime and satisfying. And for dessert, go for the gusto and order the Bread Pudding Soufflé, which they finish tableside with warm whiskey cream. commanderspalace.com
Dat Dog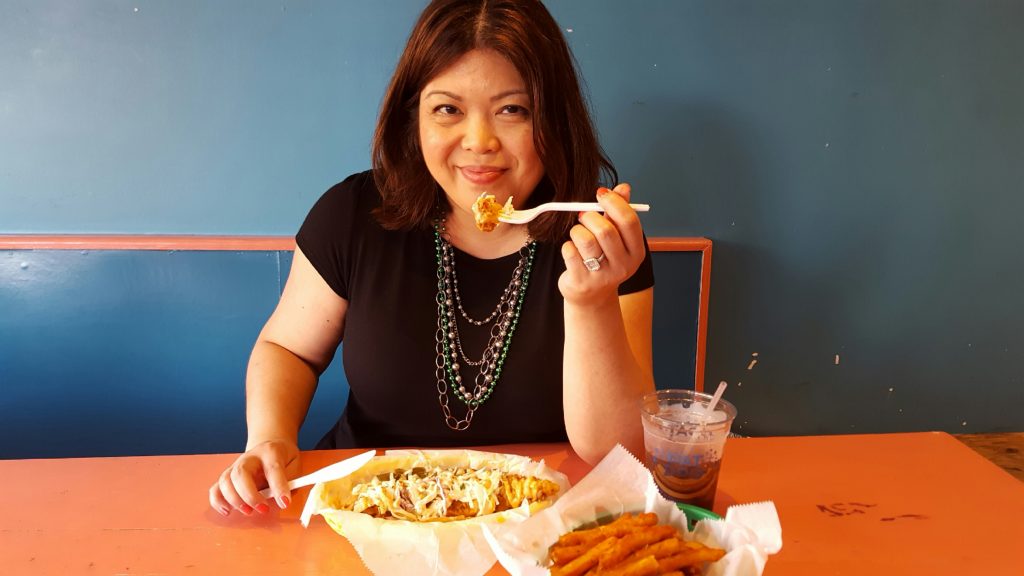 Wat dat, you say? It's Dat Dog, a place that'll definitely put you in a good mood. The colorful and casual local chain, which started out as a 475-square-foot shack in a New Orleans neighborhood post-Katrina, now has several locations across the city. The menu is so much fun, but if we had to pick, our top choices are: The Son of a Saint Dog (alligator sausage topped with grilled onions, tomatoes, jalapeños, Creole mustard, barbecue sauce and bacon), Crawfish Etouffee Dog (crawfish sausage and homemade crawfish etouffee) and The Classic Dat Chick (fried chicken breast with jalapeños, Mother-in-Law slaw and "Chick" sauce). And don't forget the sides—try the standard Seasoned Fries or the WTF (loaded) Fries. datdog.com
Francesca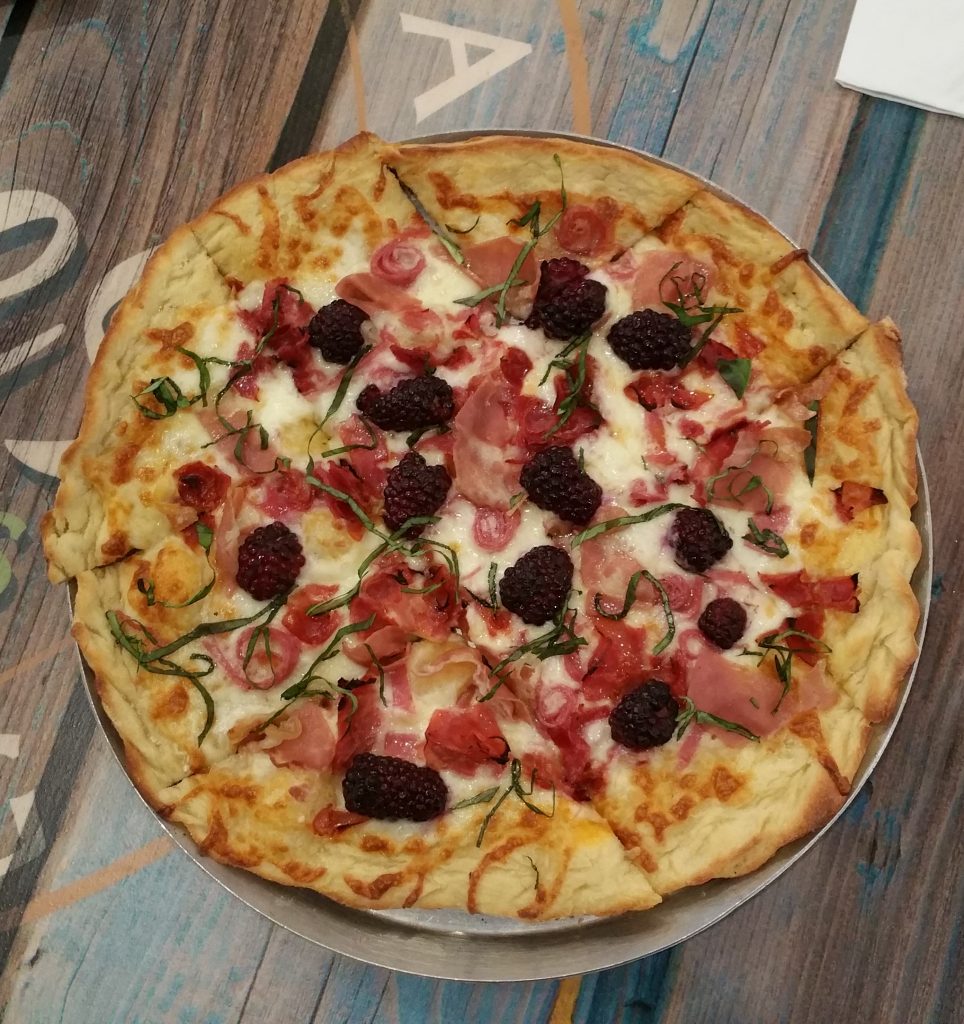 Francesca, tucked alongside charming, colorful cottages and brick homes in NOLA's Lakeview district, is just the kind of place you'd want a neighborhood deli to be. It's friendly and familiar—especially if you're from St. Louis. That's because Francesca is the middle name of Stephanie Parrino Craig, a Cor Jesu Academy alum whose family hails from The Hill. Along with her husband, award-winning chef Scot Craig, the couple also owns the acclaimed Katie's Restaurant. And while Katie's is better known for its exquisite twists on Creole fare, Francesca offers St. Louis-style menu items such as the authentic meatball recipe from Mama Parrino and, of course, provel cheese. But Scot is the chef, after all, so you'll see his touches everywhere: The St. Louie PoBoy has fresh fried Louisiana oysters topped with melted provel and bacon (or shrimp); the Boudreaux pizza has cochon de lait, spinach, onions, roasted garlic, butter sauce, mozzarella and…you guessed it, provel; and the Italian Sub needs no explanation—we just strongly recommend you try it.  francescadeli.com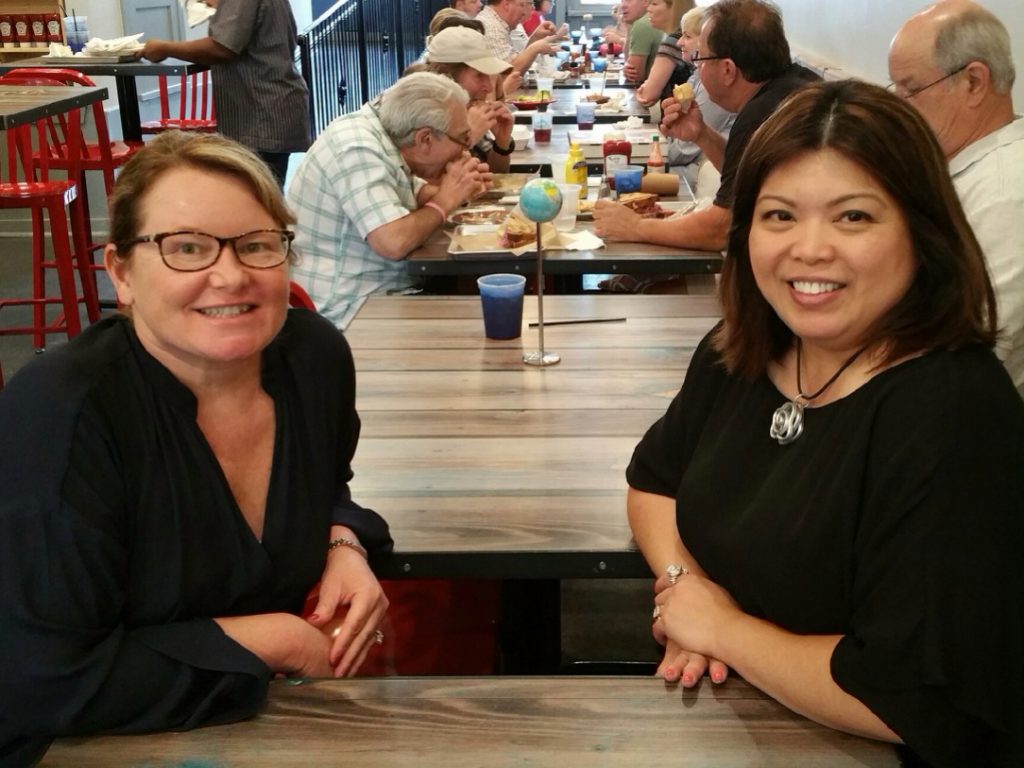 SEE:
The National WWII  Museum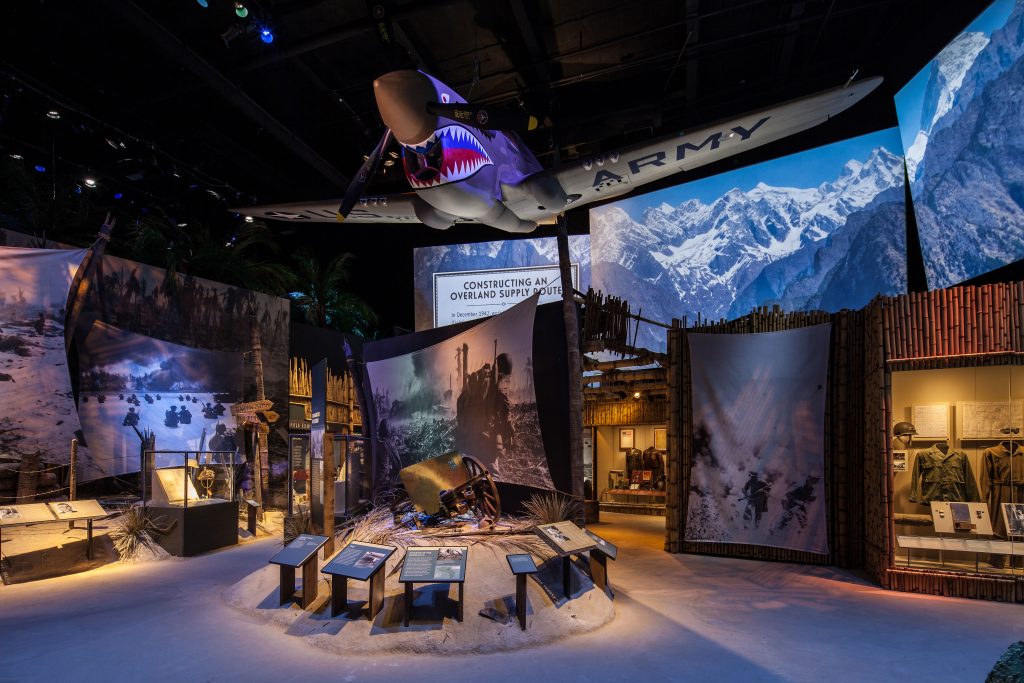 You may be surprised to learn that The National WWII Museum is New Orleans' No. 1 attraction. Not only has TripAdvisor ranked the museum the top attraction for six years in a row, TripAdvisor's 2017 Travelers' Choice Awards named it the No. 2 museum in the world! But if you've been there, you'd know why: The museum is sweeping in scope, and deeply affecting with the stories of everyday Americans caught up in "the war that changed the world." Spanning five pavilions, the museum chronicles the country's path to war, battles from the European and Pacific theaters, and the Allied victory. Set aside 30 minutes of your visit to see the 4-D film, "Beyond All Boundaries," narrated by Tom Hanks. What's 4-D, you ask? It's an immersive experience, where you'll feel the rumble of tanks beneath your feet, the disorienting D-Day landing at Normandy, snow falling amidst the Battle of the Bulge, and the blinding glare of the atomic bomb. (Tissues highly recommended.) nationalww2museum.org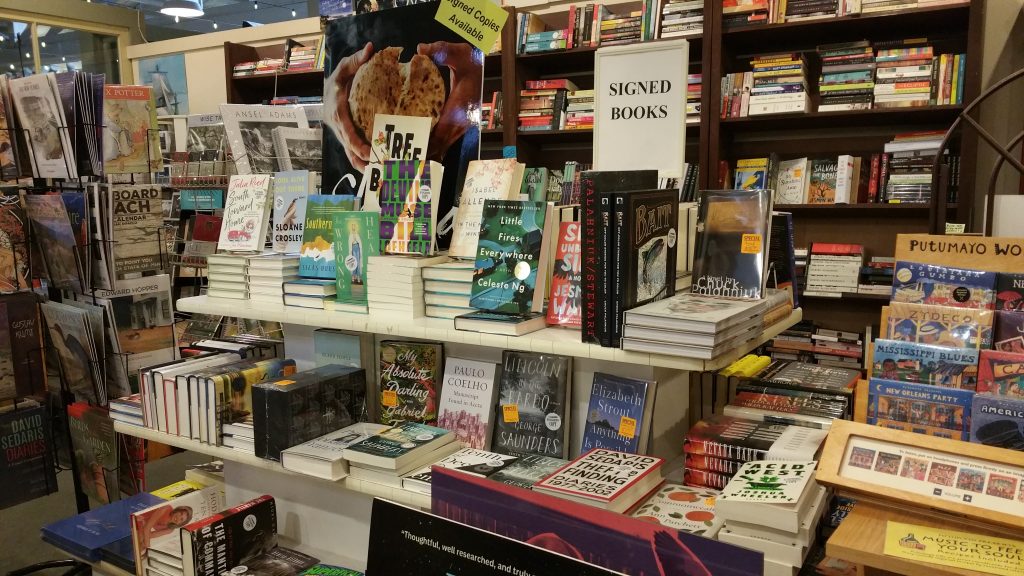 Garden District Book Shop
Charming, quaint, curious—call it what you want, but the Garden District Book Shop (just down the street from Commander's Palace) is the real deal. First, what you won't find: queue lines at checkout, headsets on employees, and displays of DVDs, tablets, stationery and knickknacks other than books. What you will find is an old-school bookstore that is masterfully curated, where bestsellers co-exist with the classics. There's also a good chance that you'll come away with a signed first edition or a limited edition copy—it's just that kind of place! gardendistrictbookshop.com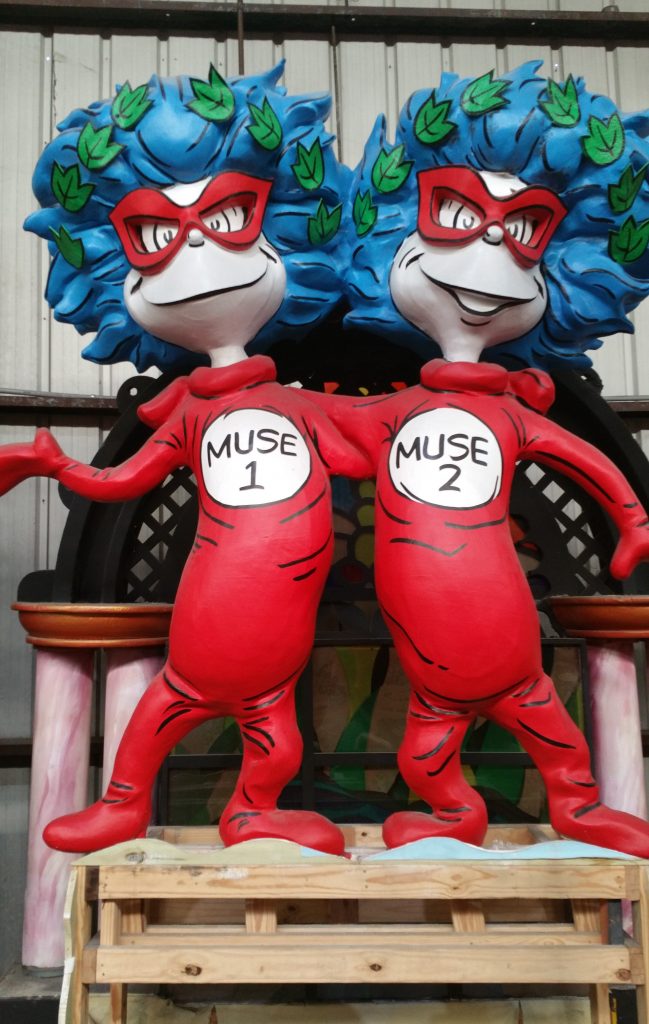 Mardi Gras World
Looking for eye candy beyond the French Quarter? Have we got a feast for you! Mardi Gras World—right on the riverfront—is a must for anyone wanting a behind-the-scenes peek inside New Orleans' biggest party. Mardi Gras World designs and creates about 20 percent of the floats used during the two weeks of festivities leading up to Lent. You'll see artists at work on floats and props (80 percent of which is made from Styrofoam, the rest is fiberglass), learn the history behind the pageantry, and even sample some traditional king cake. A big plus: Mardi Gras World has a free shuttle for those staying along Canal Street and the French Quarter, making it completely hassle-free! mardigrasworld.com
To plan your own New Orleans trip, visit neworleans.com for a plethora of ideas, plus a neighborhood guide, trip-planning tools and more!