"When my daughters graduated from high school, we sent them to 

Australia to live with my family 

…

 

It was my heritage, 

it's

 part of who they are."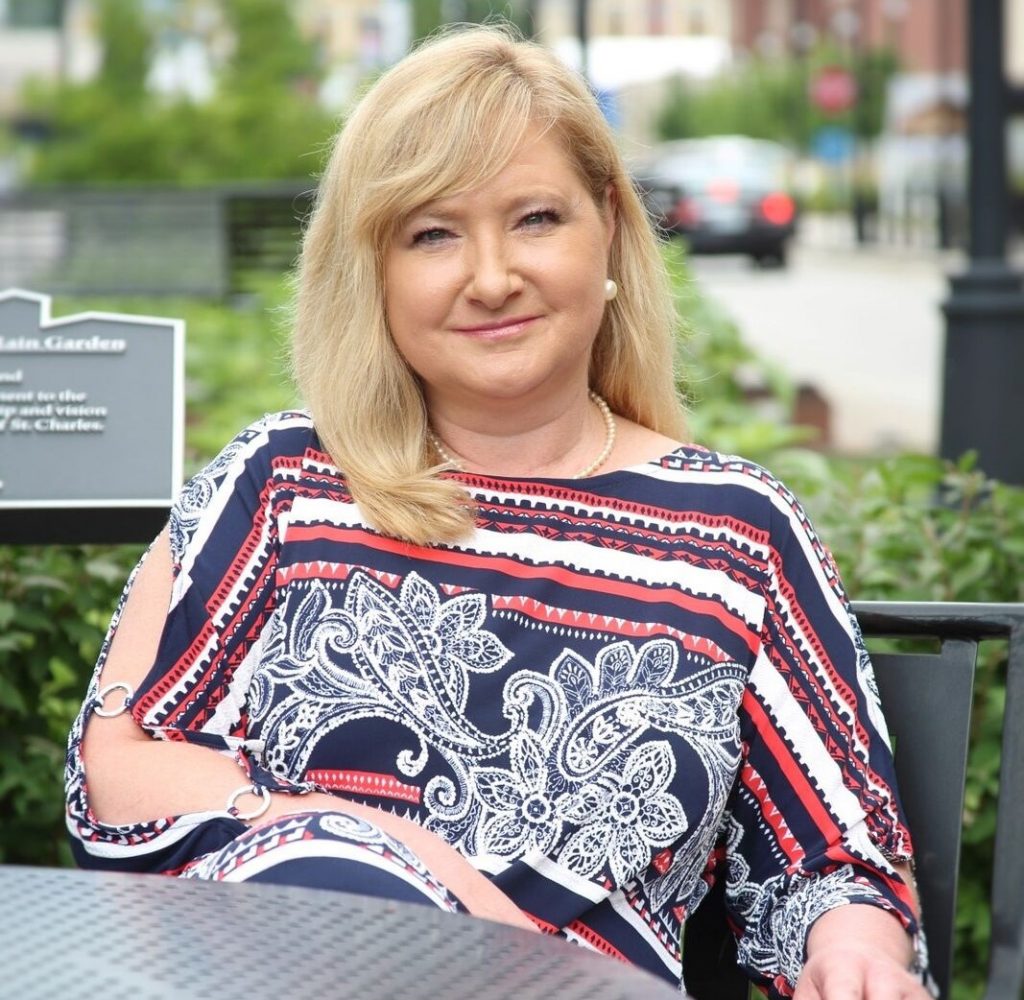 Kyla-Maree Simcoke was 16 going on 17, when she and her family arrived in the United States from Australia in December 1985. But America was never meant to be a permanent home.  
"We were only supposed to be here for three years. My dad was in the Royal Australian Air Force. He started working at McDonnell Douglas as a logistics officer, and his job involved the procurement of F/A-18 aircraft for the RAAF," she said. "But then, I met my husband … so I stayed."  
The then-teenager said there was immediate chemistry when she met Jon Simcoke, who was the maintenance supervisor at the nursing home where she worked. In just a few months, the two were engaged. 
"It was love at first sight – Jon and I were engaged within months. He didn't want me to go back, so we decided to get married," Simcoke said, noting that Jon was nine years older, but they weren't exactly forthcoming about their age difference. "We lied to our parents about our ages. We told my parents he was 23; we told his parents I was 21."  
The couple's engagement lasted 18 months, and they married when Simcoke was 19. All the while, she worked toward her career goal: nursing.  
"I went to school at St. Mary's College in O'Fallon, Missouri, while working at the same time," Simcoke explained. "I had a passion for helping people … I've always been very caring and nurturing."  
Nursing may have come first, but Simcoke had a strong inclination for something else.  
"I've been an avid reader since I was a child. I love books," she said, noting that she had read the entire series of Nancy Drew and The Hardy Boys, as well as Agatha Christie's books. "As I got older, I got frustrated with what I was reading. Sometimes, it wasn't good, or I would think, 'This is silly.'" 
That's when realization struck. "I could write a book. Why not? If this person did it, why can't I?"  
In May 2018, she officially added "author" to her resume, publishing her first novel, "The Distance Between Us," a murder mystery that spans two continents. The book's protagonist, Olivia, is Australian, and works as a palliative care nurse in St. Louis.  
"Olivia is somebody I made up, but I used my experiences and memories to weave her into a story" Simcoke explained. "I worked in the ICU, and saw a lot of critically ill patients who were not going to make it, and I knew about the decisions their family had to make."  
Simcoke added that even if a patient had an advance directive such as a living will, it's still a painful decision for the family.  
"If there's a family member disputing it, the doctors and staff are in a very difficult position. It's our job to advocate for the patient – to be their voice. We give the family the information, but we can't make the decision for them," she said. "I like to think of it as you're giving your loved one a gift – to follow their wishes."   
And just like Simcoke, Olivia grew up in a pub in Hay, a town in southwestern New South Wales, Australia.  
"My dad ran a pub, and growing up there was fun and mysterious … we met so many different people," she recalled. "It was in the Commercial Hotel, a two-story building that had a big ballroom. We had family gatherings there, and I'd play with my cousins for hours."  
But that's where the similarities end. The fictional character, Olivia, came to the United States with an unresolved, mysterious past. Simcoke has nothing but fond memories of her childhood.  
"I was homesick when we first came to America," she admitted. "I missed everyone, especially my grandparents and my cousins. We wrote a lot of letters. I also missed the food … the fish and chips, meat pies, salad sandwiches."  
But after more than 30 years in America, Simcoke considers herself "immersed in American culture." She is currently house supervisor at Progress West Hospital in O'Fallon, and calls nearby Wentzville home. She and Jon have been married for 30 years, and their daughters are now grown: Alex is 27 and married, Jessie is 23.  
"When my daughters graduated from high school, we sent them to Australia to live with my family," Simcoke said. "They got jobs – Alex was there for seven months, Jessie was there for three months. I wanted them to see Australian culture. It was my heritage, it's part of who they are."  
As for herself, Simcoke plans a trip Down Under when she turns 50 next year.  
"I went there for my sister's wedding in my 20s. I just remember that everything looked smaller to me – when I was a child, everything looked big," she recalled. "I want to visit the Commercial, it will evoke so many memories, just walking around."  
In the meantime, Simcoke is already making plans for her next big project.  
"I'd love for 'The Distance Between Us' to be a movie. I'm also thinking about a sequel," she said. "At first, I was really nervous about putting myself out there. The biggest challenge was finding the right self-publishing company. But after years of research, I was fortunate to find my editor, Andrew Doty, right here in St. Louis. And he put me in contact with Peggy Nehman, who did an outstanding job of designing the cover. I'm so grateful for both of them."  
But even before she set out to publish a book, Simcoke said the encouragement of family and friends went a long way.  
"Just start writing – the only thing stopping you is you. As time passes, your writing will improve, and your story will evolve," she said."In my 30s, my sister gave me a purple notebook. I was raising my family and working full-time, so I would write here and there. I was writing just for me. I thought that it would be a dream come true if I ever got published. I would sit for hours, and the words would spill onto the page. There was a story in my mind … the story of Olivia as a child, but I didn't know which direction I was going to take with it."  
Simcoke said she wrote her first book using pen and paper, not from beginning to end, but by randomly writing chapters and piecing them together.  
"The book's epilogue was in the purple notebook," she said. "But there are so many notebooks now