"Home is not a geographical place, it's a feeling…Whenever I'm with my mom and sisters…that's what home feels like."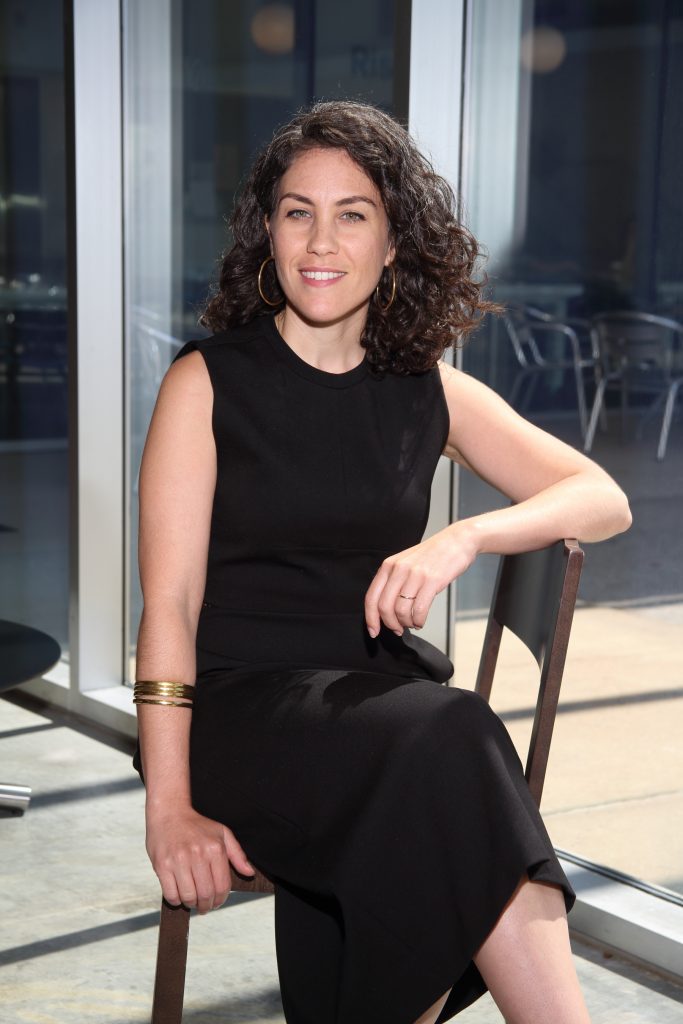 Ask Wassan Al-Khudhairi what her idea of home is, and her answer comes with the slightest hint of longing.  
"Home is not a geographical place, it's a feeling," she explained. "Whenever I'm with my mom and sisters…that's what home feels like."  
Perhaps Al-Khudhairi's response is not that unusual for someone who's called many a country "home" over the years: Born in Kuwait to Iraqi parents, she has also lived in Saudi Arabia, England, California, Georgia, Egypt, Qatar, Korea and most recently, in Birmingham, Alabama. She and her husband moved to St. Louis in the summer of 2017, when Al-Khudhairi assumed her role as chief curator of Contemporary Art Museum St. Louis.   
"This museum has a history of wonderful programs, and I feel like we've just scratched the surface. We serve many communities, not just one. What I'm trying to do is to understand who those different constituents are and how they want to see CAM," she said. "This place—its history and its present—is an institution. As a curator, you're drawn to a place like this, and the opportunity to shape its programs."   
Al-Khudhairi's background in art—and the perspective it gives her—is as worldly as her personal history.  
"My mother always took us to look at art; we went to museums when we traveled. My mom made art at home—she sewed, she painted on silk—she was a creative person, always making something. Art was in our environment," Al-Khudhairi recalled, noting that she was inspired by her parents' example to follow her heart as she grew into adulthood. "My parents were young and getting ready to start a family, and they left their country behind due to the political unrest and turmoil leading to the Iran-Iraq War. Nothing compares to the struggle they worked through, and it showed strength and perseverance. My parents had it in them—they were role models that way—and it told me I could do whatever I wanted to do."  
The family left Kuwait for the U.S. when Al-Khudhairi was nine, and as they were getting settled in their new country, tensions were beginning to escalate over the Gulf War.   
"The U.S. had just gotten involved in Kuwait, and there was growing negativity about Arabs and Muslims," she said. "I was at a formative age. I knew I was different…I felt different, I had a funny accent, my name was different. My parents wanted us to integrate—they wanted us to feel we belonged."  
Having a sense of belonging can be tricky thing, as Al-Khudhairi would soon discover.  
"It's interesting to be someone who is an immigrant in America—there's always a focus on who comes here and why," Al-Khudhairi observed. "I'm very proud of my Arab culture, but I feel I am part of American culture. I'm American as much as I am Iraqi. I sometimes wish we didn't have questions like, 'But where are you really from?' We have a shared human experience—we're all here having this experience together."   
She adds the idea of citizenship and nationality can be complicated. 
"In Kuwait, I attended an international school; we spoke English and Arabic at the same time. I had friends from lots of different places; my childhood friend was Turkish. When we lived in Kuwait, Baghdad was a quick plane ride away and we'd go back and forth to visit family…faint memories…but I've always had a sense of being someone from Iraq—my passport was Iraqi."  
And that passport accompanied Al-Khudhairi across the globe as a young adult and as she embarked on a fascinating career.  
"I attended college in Egypt at the American University in Cairo. I wanted to become an Egyptologist in Egypt," she said. "There, I learned there was this whole art scene that I didn't know about—it opened up a whole new world. There was a strong, modern and contemporary art movement and all these artists making art in all parts of Asia…I learned this in Cairo—one of the birthplaces of culture in the Middle East—and that's when I shifted gears."  
In the U.K., she later pursued a master's degree from the University of London's School of Oriental and African Studies; she also worked in Qatar as founding director of Mathaf: Arab Museum of Modern Art; served as co-artistic director at the Gwangju Biennale Foundation in South Korea; and held positions at the Brooklyn Museum, British Museum, High Museum of Modern Art in Atlanta, and Birmingham Museum of Art, among other places.  
Last year, her well-traveled narrative arrived at another destination: St. Louis, Missouri, U.S.A.  
"Every city is interesting in its own way, and I've been exploring St. Louis," Al-Khudhairi said. "What's great is its history and how it relates to its cultural infrastructure. There are so many cultural offerings—Opera Theatre, Jazz St. Louis, etc.—that create the fabric of what makes up this city. The parks are great, there's access to green space every day. Cahokia Mounds is an incredible place, such an important history. Another hidden gem to me is the Central Public Library—it's not only a wonderful resource, it's beautiful! I explore a city through culture and art. That, to me, is attractive."  
And, among these discoveries, Al-Khudhairi may have also found "home—" in the company of her husband of five years, Orlando Thompson, who himself is the son of immigrants.  
"I have a wonderful husband, and we've created our own little bubble—and that is home," she said, "We've been able to carve out a little community for ourselves."