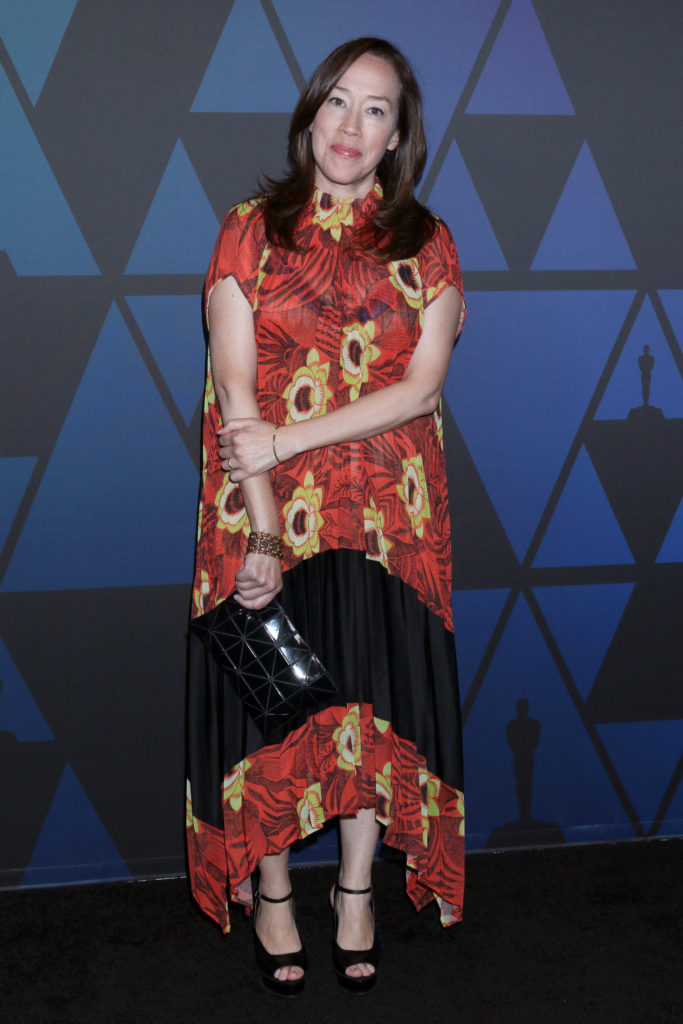 Unapologetically a feminist, Karyn Kusama has often told stories of women acting outside the everyday societal expectations.
Take horror film "Jennifer's Body," for instance, where the protagonist is a teenage girl who kills her male classmates. "Aeon Flux" starred Charlize Theron as a futuristic warrior.
You get the picture. Kusama strives to present her own cinematic language through strong characters, whom she said do not necessarily have to be women, it just so happens that most of them have been.
Her latest film, "Destroyer," opening in St. Louis-area theaters this month, is the sort of crime thriller that, in many cases, has a male lead. Academy Award-winner Nicole Kidman has slipped into that spot in a way that she's never been seen before. No glamour girl, no Australian beauty, but a tough cop with regrets and problems. It's all about the craft of acting and creating her character, Erin, and making that same character morally accountable for her past actions.
Kusama said that Kidman was very keen on the script from an early stage.
"We spoke early in my casting process, and her sensitivity and thoughtfulness convinced me that she'd be a great creative partner," Kusama said.
The film screened in the fall at the St. Louis International Film Festival, where Kusama received the Charles Guggenheim Cinema St. Louis Award, which honors St. Louisans making significant contributions to the art of film. Her very first motion picture, "Girlfight," which she also wrote, put her "on the map," so to speak, and was also a part of SLIFF, back in 2000. It was the first boxing film to portray a woman, and it turned out to be that year's festival circuit darling, winning various awards at Sundance Film Festival, Cannes Film Festival and Deauville American Film Festival, among others.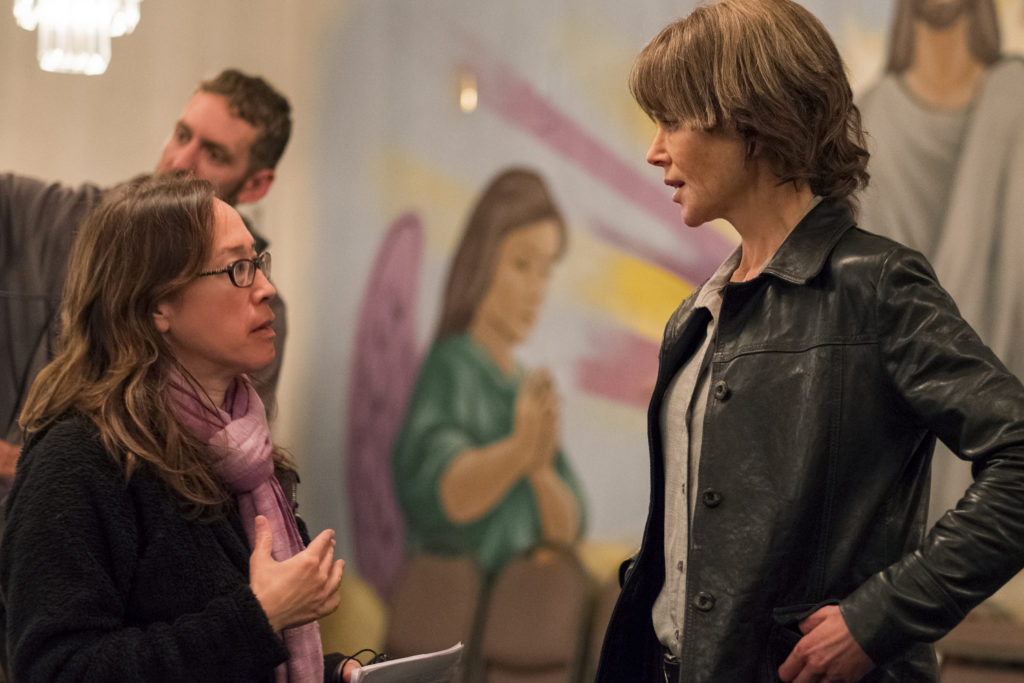 "It's always nice to bring a film back home – literally and figuratively," Kusama said. "And it was special to have one play at the Tivoli Theater, where I feel like my movie love first caught fire."
"Destroyer" received nothing but accolades at The Telluride Film Festival, and Kusama said she has been so grateful for all of the feedback and appreciation the film has received.
"Telluride was indeed the beginning, and it's only grown from there," she said.
Is that a portent of things to come for "Destroyer?" Maybe.
Of course, nothing is written in stone – yet – but there's certainly been Oscar buzz surrounding the film and Kidman's performance, too (she was nominated for a Golden Globe for Best Performance by an Actress in a Motion Picture — Drama). Academy Award nominations are set to be announced on Jan. 22, so stay tuned.
Kusama currently lives in Los Angeles, and now that she and possibly, her latest film, are headed for the Academy Awards, she shared a few thoughts about film making and living in St. Louis, where she was born and raised.
Q: What do you remember most about growing up in St. Louis?
Kusama: I remember my neighborhood streets in the springtime being suffused with a brilliant green sunlight that streamed down through the treetops. I've never seen that light replicated since then.
Q: Do you still have family/friends here – and do you visit often?
Kusama: My parents still live here, and I have friends that are still here, but I don't get back as often as I'd like.
Q: What first inspired you to become involved in film making?
Kusama: I escaped into movies. I watched double features at the Tivoli, and got my initial education in cinema studies at that theater. Then I saw Martha Coolidge's "Valley Girl," and Amy Heckerling's "Fast Times at Ridgemont High" in the same year. Both were popular, mainstream films with a woman's name at the start of the end credits, and I said to myself, "Maybe I can do this."
Q: The inspiration for your first film, "Girlfight," came from you working out in a gym and noticing people around you (and the lack of girls and women). Have more of your films been sparked by personal experiences or surroundings?
Kusama: Acutally, other than "Girlfight," I'm drawn simply to films that inspire me on an emotional level. If the stories move me, I'm drawn to them. But it is true that "Girlfight" was a specific case of me being embedded in the amateur boxing world in New York at that time, and I was getting a front-row seat to the many stories and conflicts within that milieu.
Q: Was it hard to break into the industry – especially as a woman?
Kusama: I think it's hard for almost everyone, and I don't know anyone for whom opportunity has come easily. With that said, I am sure that I've had to advocate for myself more stubbornly and more consistently that some of my successful male counterparts.
Q: I know you had a bad experience with studio changes and end results with your film, "AEon Flux," but was it a rite of passage of most, if not all, directors (to have that sort of bad experience)? Was it hard to move onto the next one?
Kusama: It's a painful process to see a project you love be mutated into a project you don't love. But it helped me to understand that there are factors out of one's control in this profession, and it's best to maintain a dignified and fair approach to the process, even when the people around you aren't always behaving in the same way. I've learned that directing films is very much a process of letting go and moving on. This has served me well over the years.
Q: Where did the idea of "Destroyer" come from?
Kusama: My husband, Phil Hay, and his partner, Matt Manfredi, have been a writing team for 20 years. This is our third collaboration together. They had been kicking the idea of this story around for many years before they started writing it. Needless to say, I was thrilled that they brought it to me.
Q: Was it important for you to show a woman taking control in the film?
Kusama: I think it was most important for me to see a character be morally accountable for her actions, and take personal responsibility for her mistakes.
Q: Is there a moral or lesson to be learned from this movie?  
Kusama: Making changes in our lives is really hard. But it's worth trying to take small steps toward real change in how we treat others, and how we treat ourselves.
Q: You have also directed episodes for several TV series. How does that differ from directing a feature film? Is it hard to direct just a segment (one episode) of the character in a series rather than being able to see it through from start to finish, like in a film.
Kusama: TV is less a director's medium, and more of a writer/producer medium. I appreciate great storytelling, and I think I've been lucky to work with truly amazing writers, who create high-quality television. I like to say that directing feature films is like running a marathon, and directing TV is like running sprints. You can stay in shape by doing both.