An award-winning journalist recognized for her media leadership and for promoting diversity, Trish Muyco-Tobin has more than 20 years of experience in print and broadcasting. She is also a dedicated community volunteer.
Max & Louie Productions is ushering in its 10th season with the St. Louis premiere of "Love, Linda," the one-woman musical about the life of Mrs. Cole Porter. In the starring role as Linda Lee Thomas is St. Louis actress and vocalist Debby Lennon.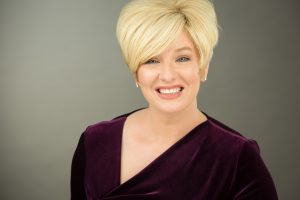 "I find Linda to be an incredibly strong Southern belle who knew who she was before she met Cole Porter," Lennon told Gazelle. "She was stunning, the style icon of the 1930s. From the moment their eyes met at a party in Paris, they were a perfect fit. She was his muse, and loved him unconditionally, and accepted his homosexual leanings."
Lennon, who is also a member of the St. Louis Symphony Chorus and an adjunct professor of voice and director of the Webster Jazz Singers at Webster University, is reuniting with Broadway veteran Ken Page for "Love, Linda."
"I loved working with Ken on Union Avenue Opera's production of "Carousel," which I came into the production at the last minute to play Mrs. Mullin. I am so thrilled to be working with him one-on-one in this piece!"
Page is directing "Love, Linda," which runs Jan. 17 through Jan. 27 at the Marcelle Theater in Grand Center.
Save the date: The Contemporary Art Museum St. Louis plans to take you to infinity and beyond with its space-themed Dada Ball & Bash in 2019. Drawing inspiration from artist Christine Corday, whose works channel her view of the universe, the Saturday, March 2, event at Palladium and Joule will feature space-age cocktails and out-of-this-world dining—a bash that's described as "charged with rocket fuel and supersonic entertainment." Event co-chairs are  Alexis Cossé and Erik Karanik, and Mary Ann and Andy Srenco.
Saint Louis Ballet's Jewels Gala is promising to be one shiny, sparkly affair. There'll be a kick-off at Neiman Marcus on Thursday, Jan. 24, at 5:30 p.m. The main event is on Saturday, March 9, at The Caramel Room at Bissinger's, and will feature cocktails, dinner, dancing and a special excerpt from George Balanchine's "Jewels."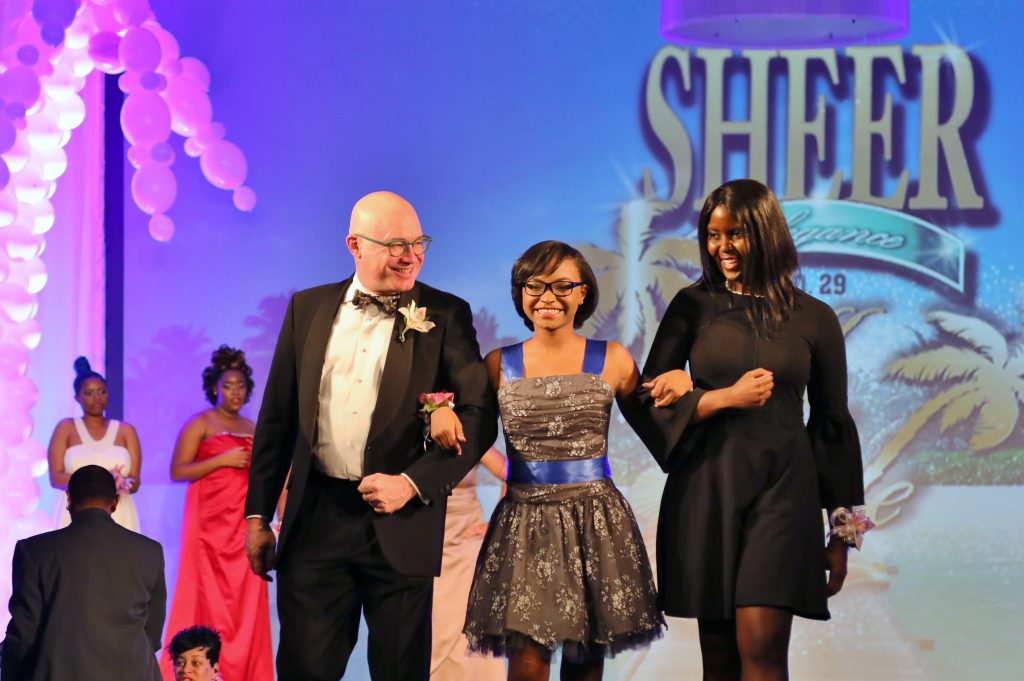 Now in its 30th year, Mathews-Dickey's Sheer Elegance event is taking to the runway once again in an effort to boost its programs for young women. Themed 'A Royal Affair," this year's show takes place on Saturday, Dec. 15, at the Hyatt Regency at the Arch. Participants, which include elementary, middle- and high-school students involved in Mathews-Dickey Boys' & Girls' Club, get their opportunity in the spotlight as they strut the runway in designer fashions. The Bosman Twins will perform live, and Courtney Bryant and Bonita Cornute will serve as emcees.